Custom rubber logo patches, generally choose pvc material. Because the cost of the pvc patches is lower than the cost of the silicone labels, and the appearance is similar. It is permanent and will not break and decompose. Its processing temperature is about 165 °. Therefore, it is widely used in outdoor clothing. Our pvc patches is made of environmentally friendly ATBC-PVC material, non-toxic, washable without fading, soft and will not deform.
Custom rubber logo patches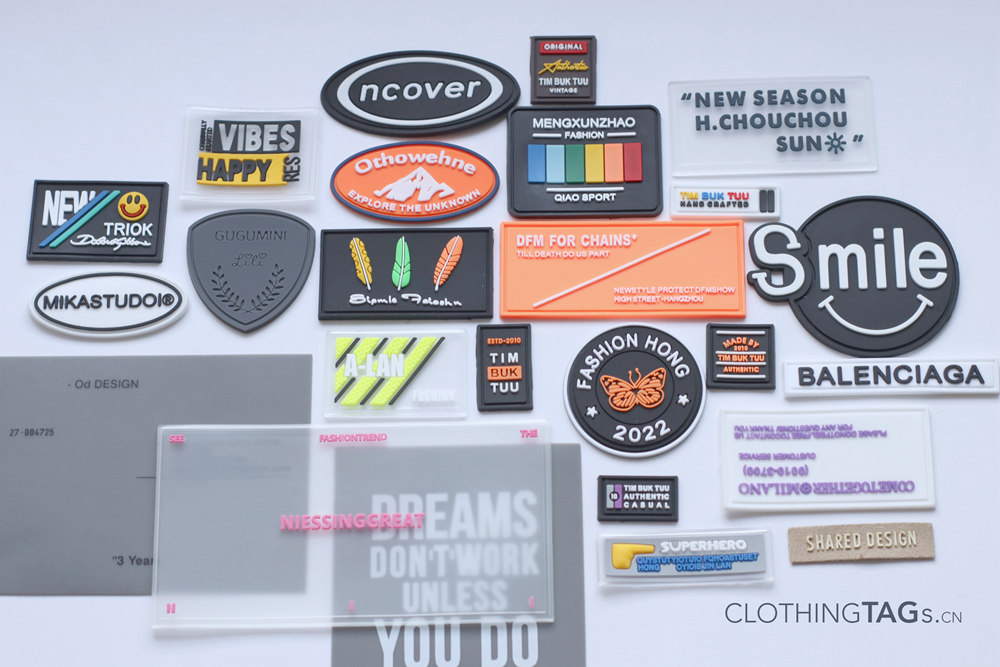 The logo of the rubber patches can be customized to any color and can be produced according to the Pantone Card to make the color accurate.
You can also custom various shapes of rubber patches, round, square, or logo shape, etc.
The thickness of the logo of the rubber patches is generally 0.5mm,
Bottom thickness: Add sewing groove, the bottom thickness is generally 2mm, the thickness of the groove is 1.5mm, and the width of the groove is generally about 1mm. If the width of the slot is too small, it will be difficult to sew, and too large will be unsightly.
If the sewing groove is not added, the bottom thickness is generally 1mm.
The most common problem in the custom pvc patches process is that the logo is too thin.
Since the pvc patches is heated during the production process, it will bond with the mould after cooling, so in the process of peeling off the pvc patches, the logo of the pvc patches will be broken because the logo is too thin. The thinnest width of the logo is generally 0.5mm.
But don't be careful, we will give you the most professional advice. We will adjust it to a sturdy design without affecting the aesthetics and give you confirmation. (We will provide a detailed design based on your logo, and we can also design a minimum size based on your logo, and provide a 3d design, allowing you to clearly see the final effect.) Will be produced after you confirm design.
Custom pvc patches sewing option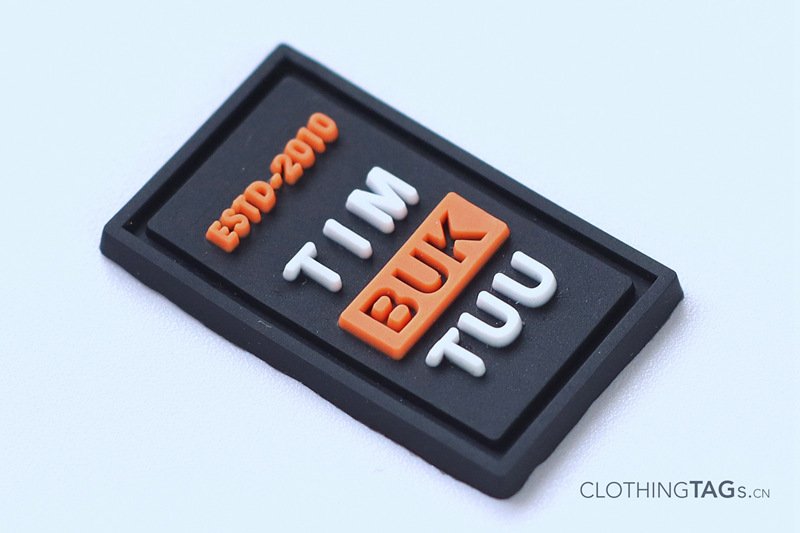 The most commonly used custom pvc patches sewing is to add groove. Can be sewn directly on clothes, hats or backpacks and other products.
The pvc patchs has no sewing grooves, It is usually necessary to make the sewing position thinner and sew it into the seam of the product.
Add Velcro, the patch can be easily disassemble and re-fixing.
We will sew a surface of tiny hooks behind the pvc patchs. You only need to sew the surface of tiny loops, it is also very convenient to use.
You can also custom transparent PVC patches (generally do not add Velcro) and luminous PVC patches.