Clothing labels sew on different locations, need to choose different label fold types.
You can choose manhattan fold label, end fold labels, center fold label, straight cut labels, loop fold label, miter fold label and die cut any shape.
Manhattan fold label
If your design needs sewing labels on the edges of clothes, such as the cuffs of T-shirts, the hem of clothes, the edge of hat, etc. You need to choose the manhattan fold label.
The end fold is to prevent the edge of the label from fraying, prevent skin irritation and make clothes more high-end.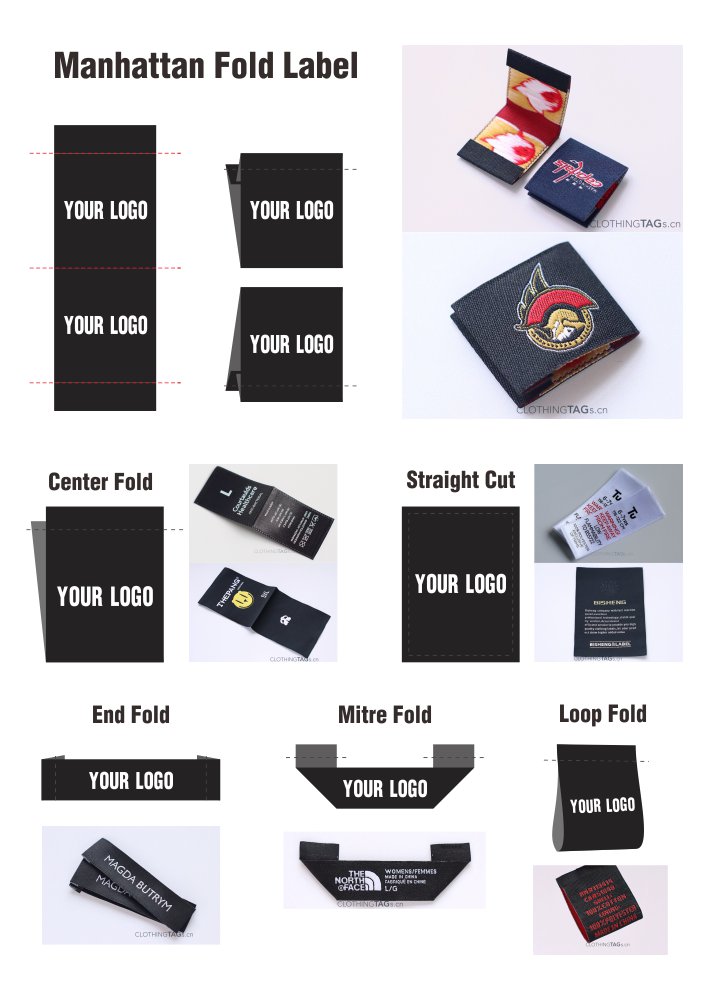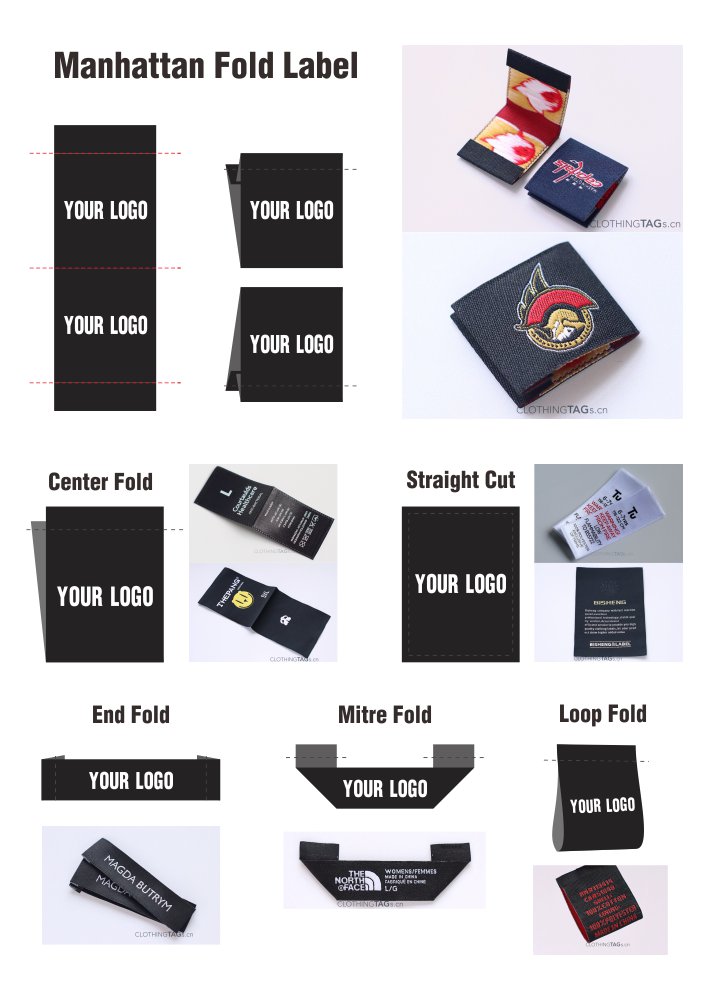 Continue reading "Manhattan Fold Label and Other Label Fold Types"