We custom metal logo tags and metal accessories for handbags. You can choose any metal color and logo technology.
Many clients think metal tags and metal accessories colors are limited because they think metal colors are limited, what they often see is gold or silver maybe. Actually, metal label colors are various, the color can be electroplated, spray print, filled with epoxy.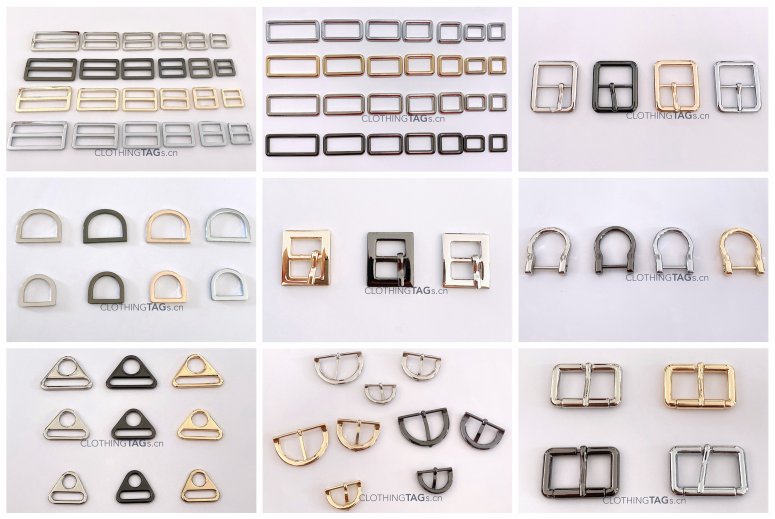 Electroplating alloy: The electroplating process is using the principle of electrolysis to coat a layer of metal on a alloy. The electroplating effect is luxury, metal tags surface looks shiny and smooth, and colors are many, like gold, silver, gun metal, rose gold, anti-brass etc. (Visit the color catalogue). It is the most commonly used colors for metal tags and metal accessories.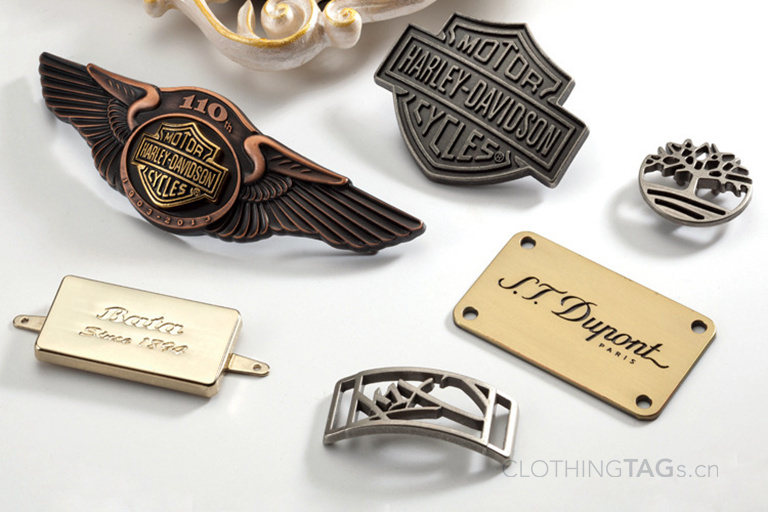 Printed metal tags
Spray printing: It is a method of atomizing paint through spray gun and coating it on object surface. The colors are unlimited, can printed any color based on pantone. The disadvantage is that the metal label surface is usually matte, and looks not so smooth. If your handbags is vintage style, the color effect is perfect.
Epoxy tags
Filling logo with epoxy: as words explain, epoxy color can only fill in metal tags logo, can not use for whole tag. Custom engraved logo on the metal tags surface, fill the logo gutter with epoxy liquid, after drying up, the epoxy looks like shiny plastic. Epoxy color is also very rich, can used any color based on pantone.
Metal accessories can also customize your logo.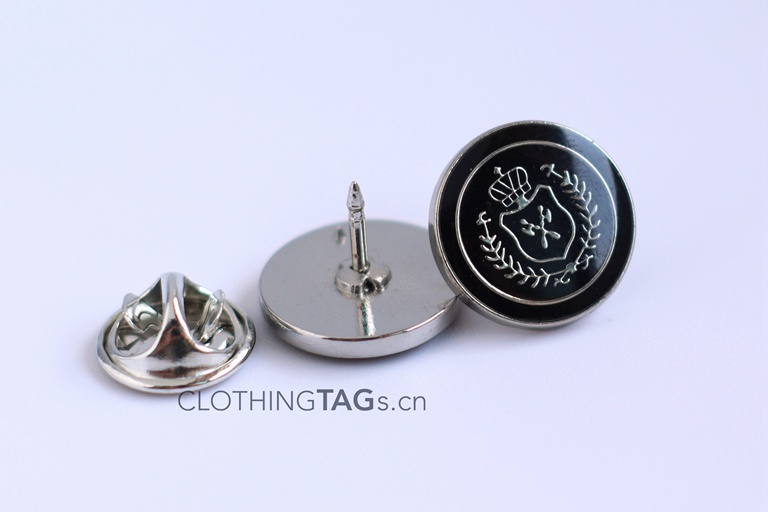 In addition to logo and color, you can also add glass diamonds.
If you have pictures of metal tags and metal accessories styles, please send us. We can free design according to the style pictures, and provide a 1:1 3D draft. After confirming the design, we will produce.