Custom Design High Quality Clothing Tags | Labels and Packaging
to add a perfect professional look for your brands.
Tags and Labels
High quality tags and labels include hang tags, hang tag strings, buttons, woven labels, printed labels, metal tags, leather labels, stickers, embroidered patches, woven patches, TPU labels, PVC labels, zipper puller, webbing, etc.
Packagings
Custom the perfect garment packaging: paper bags, boutique boxes, tissue paper, muslin bags, non-woven bags, hangers, carton boxes, sealing tape, etc.
More clothing accessories: plastic hooks, pins, ropes, eyelets, etc.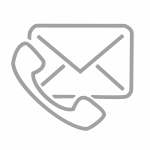 Best Service
We provide one-on-one professional service and advice via Email or WhatsApp. Also we have professional pre-sales and after-sales services.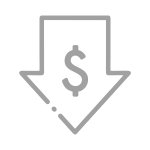 Competitive Price
We are a manufacturer and supplier from China, so price is our advantage.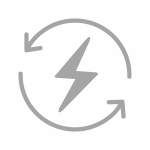 High Efficiency
With ten years experience, we can quickly provide you best customized solutions, saving your time. Production time of the most products is 10-15 business days.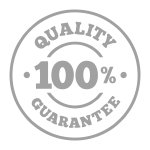 Quality Guarantee
No matter material or process, we can produce based on your requirements. We will manually check each order to ensure products quality.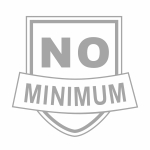 Low MOQ
A few? Or tens of thousands? We at the same time meet the customization needs of large and small businesses.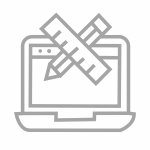 Free Design
Need a new design? Our professional designers have rich experience in tags, packagings, logo design, etc., and can provide free design and 3D draft.
Write Your Own Brand Stories
How to make clothing tags and packaging?
Send us your design, logo, text, idea or sample picture, we can design and produce any style and font according to your requirements.
You can choose the design reference pictures from our website, or you can contact us, we will send you more excellent design references.
We offer free design (including 3D design) and professional advice, to help improve the quality of the product and to express your design better.
Learn about our quality through making samples, or send us an Email to get free samples. We will guarantee the quality.
About MOQ and price , we can customize the quantity according to your needs, contact us to get a best price.
We provide good customized service and after-sales service for each customer.
If your order is urgent, please contact us directly, so we can try to speed up the production.
Best Tags and Labels | Packagings Manufacturer and Supplier
As a manufacturer and supplier, we can consistently manufacture products that meet your requirements.
We have a wide range of technologies and materials, we can customize all colors, sizes and styles. So you have many options to personalize your own brand projects.
Besides, we custom tags and packaging for global brands and factories, such as the USA, Australia, Canada, UK, France, South Africa, Saudi Arabia, New Zealand, Ireland, etc.
Clothing tags and packagings are a very important part of the clothing production line, successful tags and packagings can make your clothes more attractive.
Clothing Hang Tags
Hang tags is the best tool for writing brand stories. The material is not limited, not only paper, but also PVC, metal, leather, etc.
Logo can be printed, engraved and embossed, foil, UV, etc.
Also, hang tag can match a unique hang tag string. A perfect matching can add a luxury brand effect that you can be proud of.
Our hang tags are of professional quality. Because we will produce according to your requirements, no matter high quality materials or accurate logos. Except hang tag, our paper tags can also use as thank you cards, brand introductions, and more.
If we do not make the goods as your requested, we can re-make the goods, or return the payment, or negotiate solutions, such as giving some discount, etc.
Clothing Labels
Clothing labels are mainly used for displaying brand logos, care label symbols and meanings, sizes, etc. The material includes cotton, polyester or satin, etc. Also logo can be printed and woven.
We use good materials and logo techniques to make your brand labels standing out.
We support any fold types: End fold, Straight cut, Center fold, Miter fold, Manhattan fold, Die cut, Loop fold, Roll form.
If you have any ideas, please contact us, we have the ability to make your ideas into reality.
Patches
Patches are mainly for hats, backpacks, jeans, etc. Our patches not only include high-density woven patch, three-dimensional embroidery patch or furry chenille, but also leather and metal patch. Besides, we offer different design styles for your brand, we hope our quality impresses you.
Our patches can choose any color, edge and backing options. Also we guarantee the quality of each option.
Clothing Button
High-end clothing brands start from high-quality buttons.
Button materials are more diverse: plastic, metal, horns, wooden, pearls, shells, imitation shells, etc. Logo can be laser printed or embossed.
If you are not sure what material and style button to use, please contact us and we will provide the best advice.
Due to the large variety of buttons, our gallery cannot display too many excellent button samples, so please contact us to get the button style you need.
Garment Packaging
Garment packaging is also a good tool for writing brand stories. It can present your logo to promote your brand while protecting the garment transportation.
Paper? Plastic? Fabric? Different materials offer different styles and looks, so it is important to find the best garment packaging for your brand.
We want to go the extra mile to get you unique and high-quality packaging that sets your brand apart.
We are keen to create the best garment packaging, using high-quality materials, and doing better than competitors.
You may already have some clothing packaging inspiration and ideas for your brand, please contact us and we can make your ideas a reality.
There are many other accessories for garment, t-shirts, backpacks, hats, jeans, quilts, etc.
Contact us, we can send you excellent cases of various types and sizes according to your requirements.