Custom design keychains with brand logo for your business. You can personalized any material, size, color, shape and style, and match different key rings to make your own key chain tag.
Custom Different Types Of Keychains
Various types of keychains: metal (engraving, enamel keychains), embroidery, leather, rubber (pvc), lanyard, etc. Transform any material, design, shape into a personalized keychain.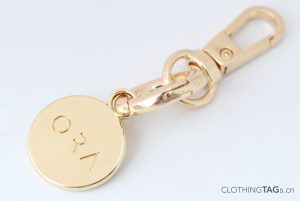 Personalized metal keychains are durable and have a luxurious feel. You can choose from different metal colors and choose to engraving your logo or fill it with any enamel color. It is very suitable for promotional gifts to enhance your brand value.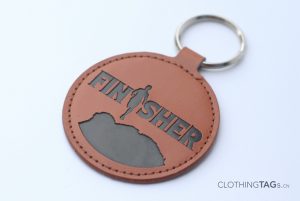 Leather Keychains
Leather keychain can choose faux leather and 100% genuine leather, and customize any leather color texture.
You can also customize the packaging for your bulk keychain. Customize your own branded keychain from us, the creativity will be limitless.
Custom Design Your Own Keychains
Contact us by Email or WhatsApp, we provide one-on-one professional service, can accurately customize the keychain you want, and easily turn your ideas into reality.
Just send the type of keychain you need, and information such as quantity, logo, size, material, color, design, hand-drawn draft, ideas or reference pictures. We will reply you quickly and quote.
If you need a design keychains, no need to download boring templates or software, we have professional designers who can design according to your needs for free. And send you detailed digital samples, confirm and improve the details with you. You can send the picture of the key ring you want, we will custom and design according to your needs.
Best Custom Keychains Maker
Custom the best key chain tags for your business or event! We offer high quality bulk keychains at competitive prices, whether for bags, clothing, or trade shows, events, promotional items, giveaways, etc. Our range of materials and specialty designs can meet your specific needs with no minimum. The price will be slightly different according to the material, design, size, color and quantity you want.
We hope that every order can exceed your expectation, whether it is a unique shape, design, or multi-colored logo. We will ensure good looks and high quality as always.