Custom printed high-quality folded hang tags for your clothing, jewelry, socks, etc., you can customize any size, color and style. Add string, or choose any paper materials to personalize. Whether to print on the outside only, or both the outside and the inside. We can do everything you need.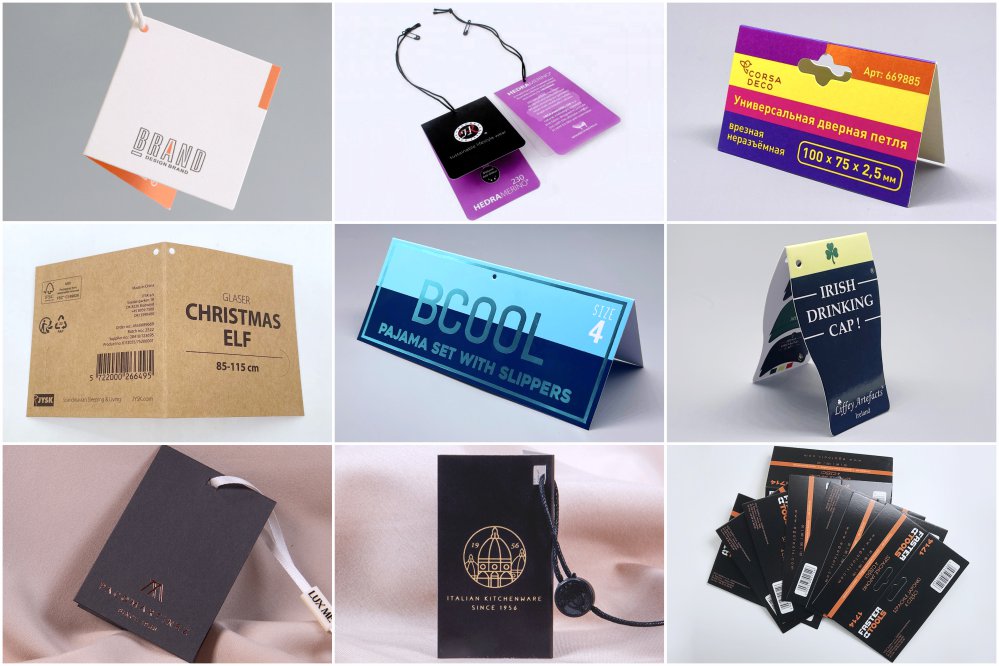 Contact us by Email or WhatsApp, we provide one-to-one professional customer service, and can ensure custom accurate folded swing tags.
If you need a new design, no need to download boring templates or software, just send your logo, size, text, font or reference pictures and other information, we have professional designer and can provide free design.
Custom Best Folded Hang Tags
We offer high quality folded hang tags at competitive prices that ensure a clean fold and clear print.
A variety of hang tag material, printing technology and tag string can meet any of your needs.
Materials: matte black and white cards, smooth coated paper, kraft paper, transparent tracing paper, or other special paper.
Printing: normal printing, embossed, hot-foil or uv
Match the textured tag string, it can be polyester, cotton, polyester, leather, wax cotton, satin tape, flax, etc.
No matter what idea you need, we'll make sure to create the best folded hang tags for you.
You can view more materials and ideas from our catalog and gallery.
About Thickness
Our hang tags can be customized in any size and thickness. We recommend that the thickness of the folded hang tag be 0.3mm-0.5mm, because it is not easy to fold if it is too thick, and it will affect the quality of the hang tag if it is too thin.
Benefits of Folded Hang Tags
The folded hang tags is a unique personalized design, just like a chic book, making people want to read it. A good folded hang tags will make your customers happy to see your brand and more.
Add your unique style and brand logo, and keep a comfortable layout to make your products stand out. You can add concise information on the outside and print more content on the inside.
If you want to make your folding hang tags more unique, you can create different folding designs, or embossed, hot-foil, uv your logo, and match more delicate hang tag string.
If you have any ideas, please feel free to contact us, we will respond quickly and give you more other great hang tag suggestions.