Custom retail hang tags, price tags, sales tags and hold tags for your clothing, merchandise, etc. Print your logo, match the best hang tag string, and add the perfect decoration to your products.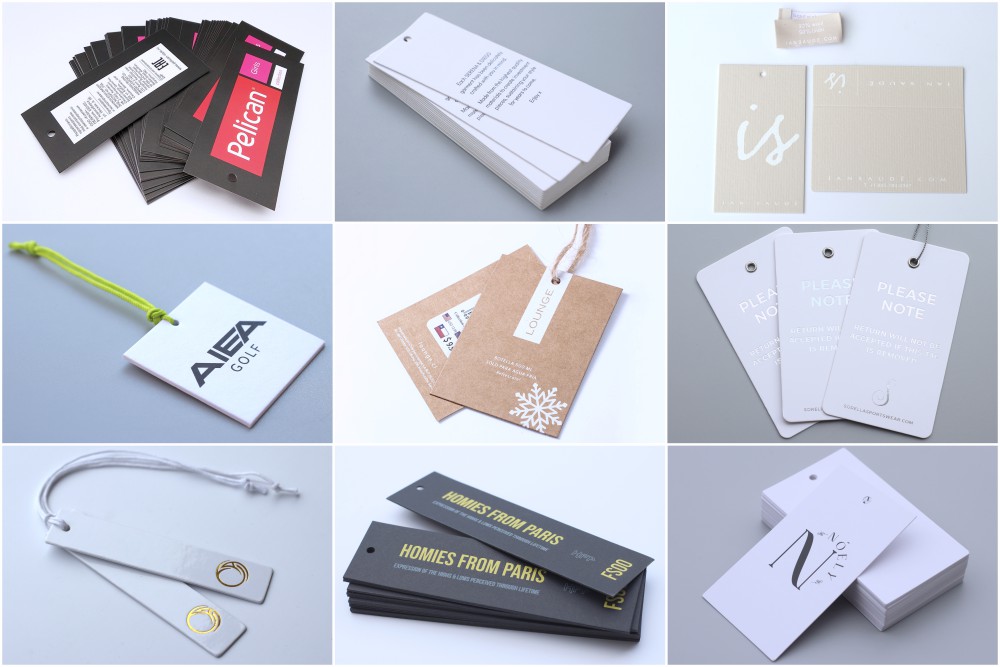 Custom Design Retail Hang Tags
Custom designed the perfect retail hang tags to mark your projects, we provide the easiest way. Contact us via email or WhatsApp, just send your designs or ideas, text, fonts, reference pictures and other information, we can do everything you want.
Easily turn your ideas into reality, you don't need to download boring templates or software, we have professional designers and provide one-to-one free design services. Professionally custom designed the best retail tags for you, you can constantly modify the design to make sure the work is perfect. Make it the most beautiful and professional look on your merchandise.
We can customize and design retail hang tags for any of your merchandise. Including clothing, furniture, jewelry, hats, bottles, bags, etc., and even plastic price tags for shelves.
Detail
You can custom design any color, size, shape and material. Various elegant paper hang tags, thin paper (0.5mm) or thick paper (1mm-2mm), large size or small size, matte or shiny, gold and silver logo or Printing brand color, we can customize any style.
Match the best hang tag string for your retail hang tags, we have any style you want.
You can also customize our barcode sticker to complete your price tags.
What is a retail hang tags?
Retail hang tags can introduce your store products in detail, allowing customers to easily understand your products. Different commodities require different content, such as: price, hold, sales, brand logo and website, fabric composition, BOGO, Designed in and Made in, etc.
Custom retail tags with logo can impress your customers. Add branding to all your items and make your items stand out on the shelf.
Custom Price Tags
The price tags can be customized as a hang tags, as a stickers, or as a plastic price tags on the shelf.
Price tags can show the price of your product, usually when customers see the price, it will be easier to decide to buy the product.
In addition to displaying the price, the price tags can also add brand logo, inventory, serial number, barcode/UPC, discount, raw material ingredients, product name, size, color, and other information.
Our perfect quality, price and excellent service are the best choice for your store. We guarantee that you are 100% satisfied with the labels, and we will provide the best advice during the customization process.