Paper bags are cheap and high-quality packaging. It is not only environmentally friendly, but also has many types of paper material. It is very suitable for clothing, promotional items, envelopes, boutiques, gifts, shopping, business, retail, etc.
High-quality paper bags are a must for any fashion design and are a powerful tool for brand promotion.
Which material should be used for custom paper bags?
It depends on your design, different materials have their different styles and printing characteristics.
Usually there are four type material to make paper bag, that is art paper/coated paper, black card, white card, Kraft paper.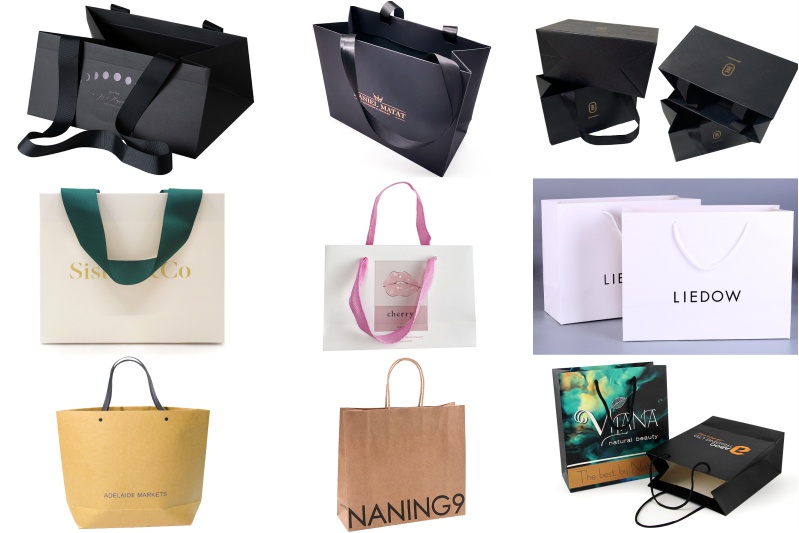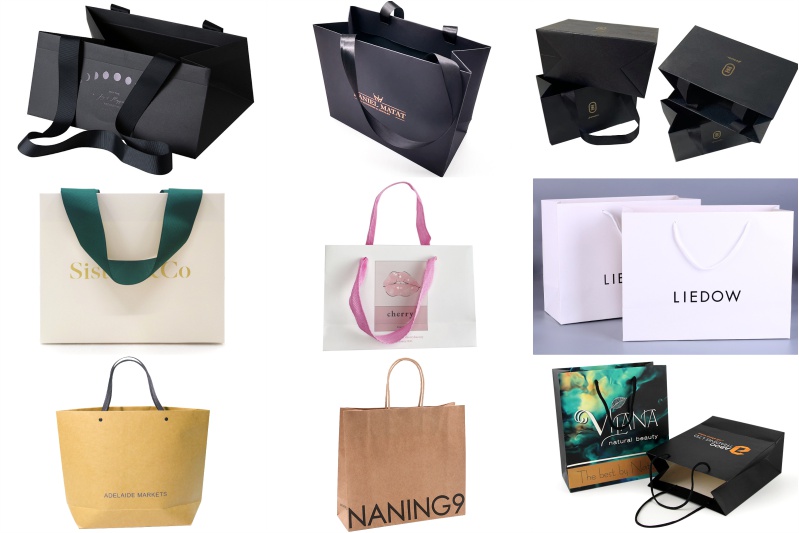 Art paper/coated paper
Art paper/coated paper is most normal, the paper itself color is off-white. If your brand(logo) base color is NOT completely white, you can use it. Print a simple black logo, add a black handle, the bag will look simple but elegant; the paper surface is smooth enough to print any colors. If your brand(logo) is colorful like a picture, you can use it, adding a colorful handle, then your paper bag will look attractive and fashion.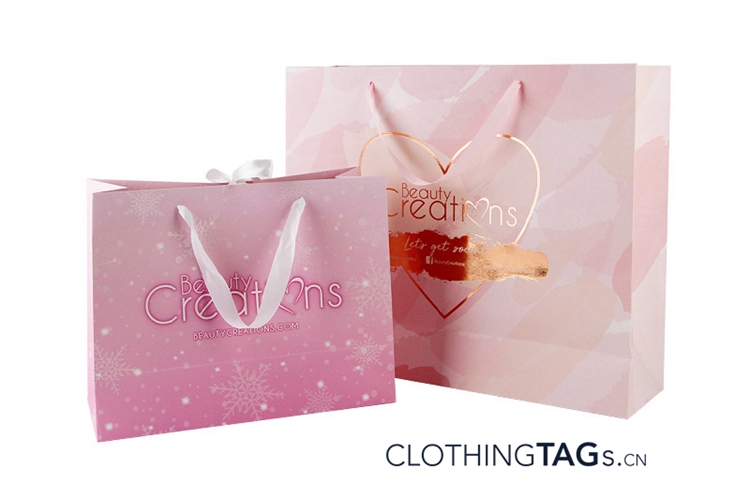 White paper card
Besides art paper/ coated paper, there is one similar paper, its white card. This paper is completely white, like snow white. This color usually goes with some pure clothing like white silk dress. Adding a white cotton handle, this bag will look amazing. But please not print too many colors, because this paper is not so smooth as art paper.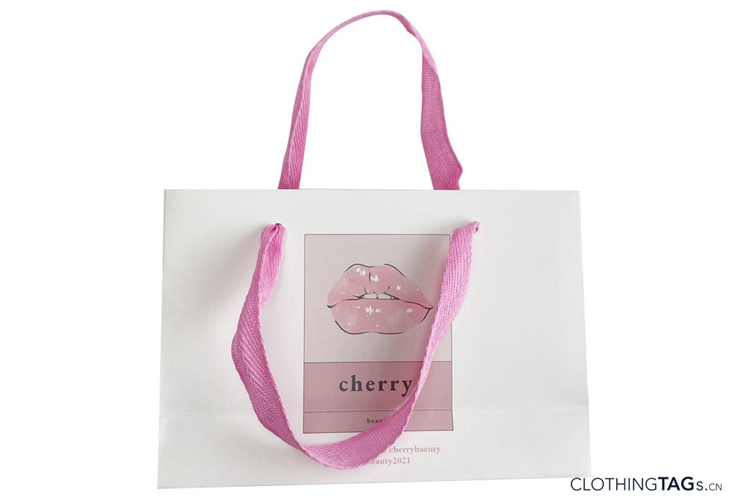 Black paper card
If your brand base color is black, you may choose black card, because black card is totally black with matte effect. You can print a white color or hot stamping silver/gold color. So matte black base compares with shiny silver/gold, your paper bags will look impressive and mysterious.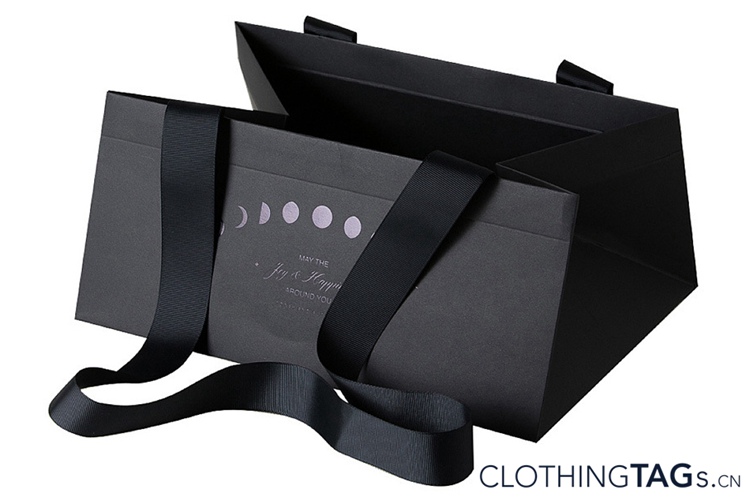 Kraft paper bags
Another material is kraft paper, its mainly used in gift packaging or some vintage clothing, this paper is classic brown, expressing vintage effect. This paper is also thin, and usually made to a small size bags so that just well to contain a gift. Its surface also not smooth, so please do not print too many colors.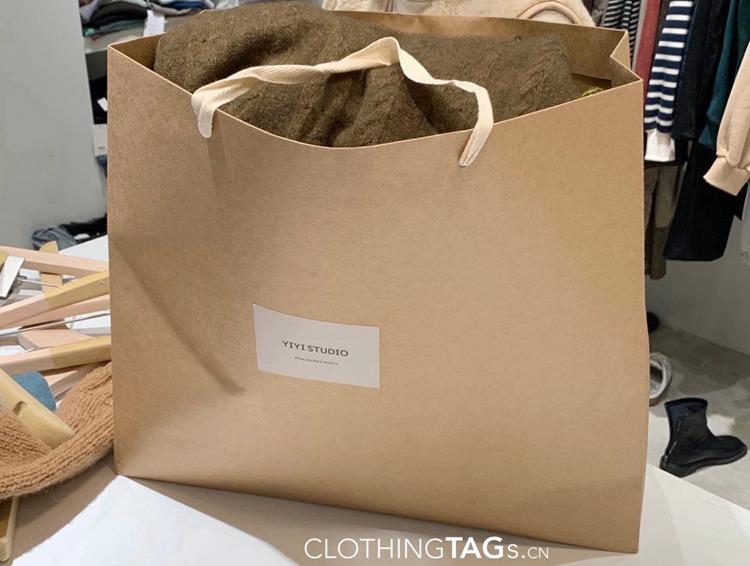 Special paper bags
There are also some special papers that are not commonly used, with different appearance colors, such as gold, silver, iridescent, etc.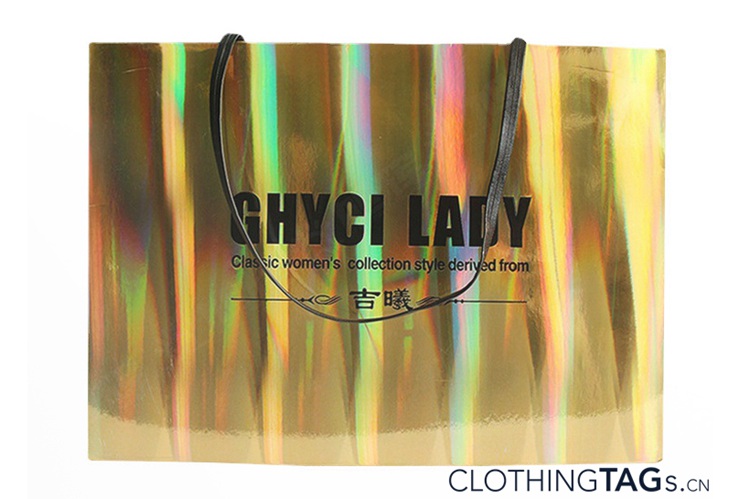 About the firmness of paper bags
You can choose different paper thicknesses and laminations(matte or gloss) according to your needs to increase the firmness of the paper bag.
Check out our custom paper bags to learn more about paper bags.
As a paper bags manufacturer and supplier, we can consistently manufacture products that meet your requirements. Besides, we custom paper bags for global brands, including the USA, Australia, Canada, UK, France, South Africa, Saudi Arabia, New Zealand, Ireland, etc.
We have comprehensive pre-sales and after-sales services. If you have any questions, you can contact us via Email or WhatsApp, and we will actively solve the problem for you.
Paper bag are frequently used in packaging, to package clothing and gifts and many other things. While in shopping, you can see that your clothing are well packed in beautiful paper bags in almost any clothing stores; and the paper bags in every store have unique beauty and are attractive all of them. How does every paper bag look so attractive? Because they have paid much attention on the material.