"ClothingTAGs.cn" custom metal tags with different fixing methods for clothing, jewelry, bags, furniture, etc.
What are the fixing methods of the metal tags? Our professional experience will teach you some popular fixing methods. You can choose sewing, adhesives, adding rivets and plates, adding foldable legs, nail backs or reusable metal name tags (magnetic or safety pin back).
Sew on metal tags
Adding holes for sewing. There is usually a hole each side of metal label, clothing factory can sew the label on clothing. It is the mostly popular fixing method for clothing metal tags;
Sometimes there is just a hole on one side for the metal tags to be hanging. This fixing method is popular for metal jewelry tags.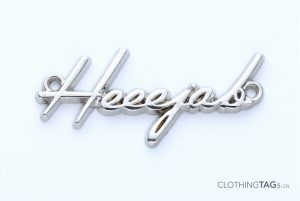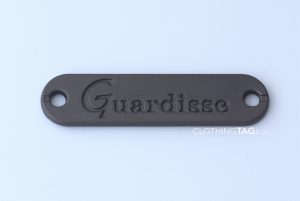 Adding rivets and plate backside
Adding rivets and plate backside. Firstly, add rivets backside of metal tag (rivets could be two or three or more), then, create a metal plate according to rivets. After that, use a special pressing machine (motor-machine or hand-machine) to press the rivets, the rivets shape will change and stuck into the plate. The advantage is that from surface customers cannot see fixing mark.
This method is popular for handbags metal labels. (If you need install tools to press the rivets, we can also provide tools.)
Adding foldable legs and plate
It is similar to a rivet. Customers also cannot see fixing marks from metal label surface, but it is simpler to install, you can install it without any tools. Penetrate the foldable legs into the target products, adjust the legs space into the plate so that they can be stuck well.
With glue backside. The metal label will be glued directly, so the metal label should be small and thin, because the label will fall if it is heavy. It can be pasted on the surface of furniture, bottles or metal equipment.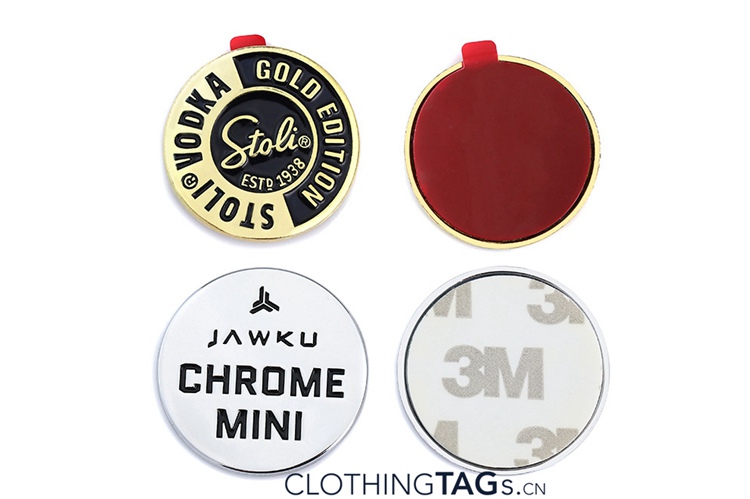 Tell us about your application, we will use a high-performance 3M adhesive. You can also choose metal stickers, the stickers will be thinner and lower cost.
Adding nails or screws backside
Nails and screws are very strong, they are stronger than adhesive metal labels. They are mainly used for furniture metal labels.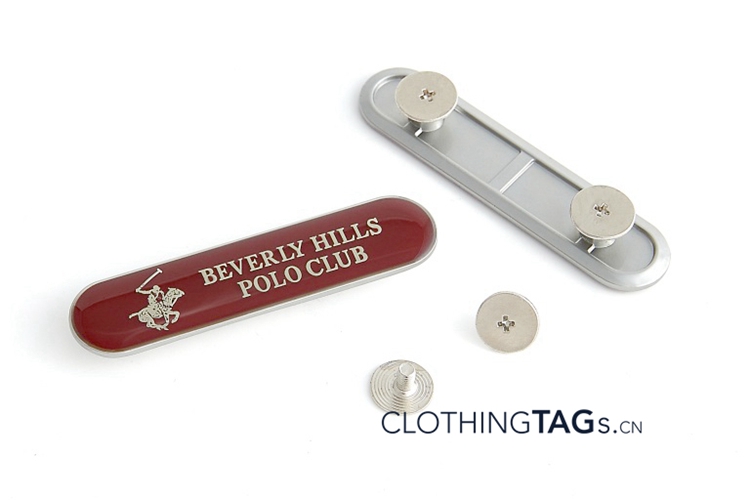 Reusable metal name tags
Adding magnetic or pin back. It is very simple, like normal safety pin, can take off after attaching, reusable. Usually used in company badges, staff badges. Printing the company logo on metal plate can promote the brand well.
You can also design a beautiful brooch and give it to your customers as a jewelry gift.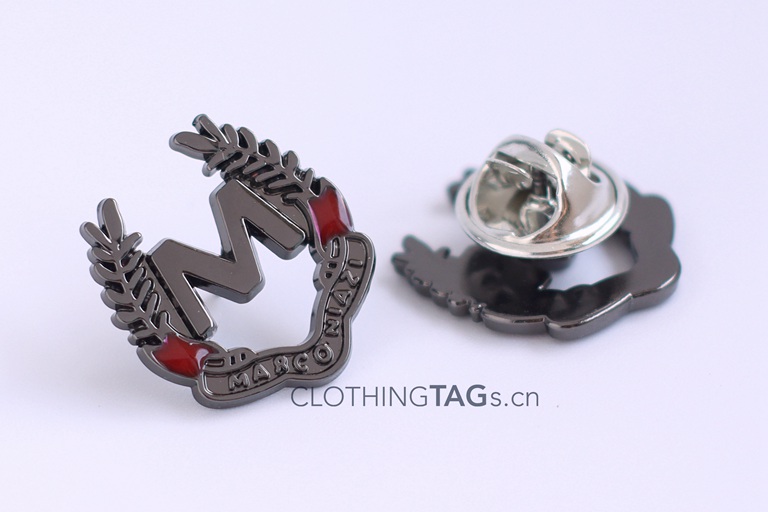 In addition to different metal tags fixing methods, you can also custom different metal tags colors.
If you have any questions, you can contact us via email or WhatsApp. We provide one-to-one professional services to solve problems quickly.