Custom high-detail woven patches for your high-end hats to add a unique and delicate appearance.
You can use a variety of woven techniques to make high-quality woven patches. Our woven equipment can woven any color and edge. High efficiency and high detail make your hat business standing out.
Learn more about woven hats patches
Our woven patches has high-density details, which is closer to the printing effect.
If you need a three-dimensional logo, you can also choose our high-end embroidery patches.
Learn about Woven vs Embroidered Patches, and choose the most suitable fabric patch for you.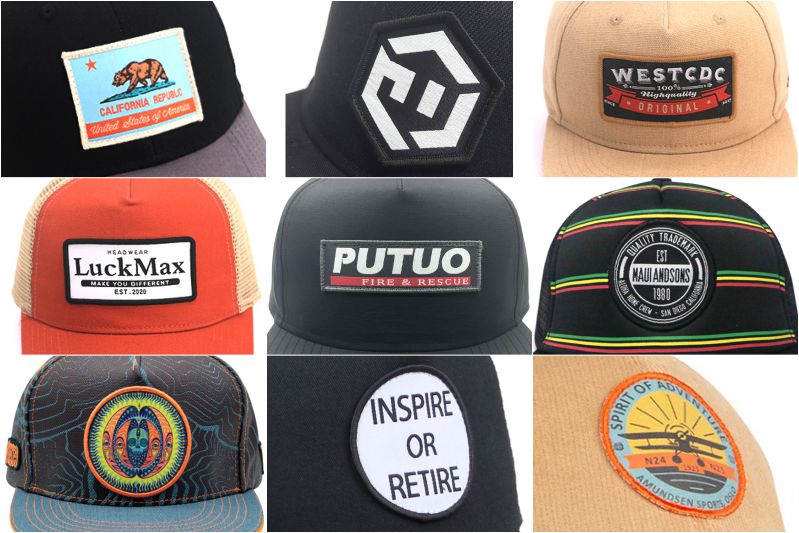 Variety edges
embroidered edging (wider border), woven edging (narrower border), trimming (no border), etc.

Multiple yarn colors
Choose a variety of yarn colors to personalize your woven patch, you can choose more than 8 colors at the same time. You can also choose unique gold yarn, silver yarn, etc.
Backings
Cloth backing: Cloth is added to the back to cover the sewing thread. Used for sewing.
Ironing backing: Add hot-melt glue backside, it can be directly attached onto your clothing with an iron, suitable for hats, jackets, backpacks, etc.
Velcro backing: Add Velcro, the patch can be easily removed and re-fixed.


How to start making your own woven patches
Please contact us via email or WhatsApp, just send your logo (CDR, PDF, AI, ESP, PSD, pictures and other design files) or patch ideas and reference samples.
We provide one-to-one professional service and design, confirm and improve the details with you. Make your artwork more perfect. In the process of confirming the details, you need to choose the yarn color, edge style and backing. If you are not sure how to choose the size and other options, we can provide the most professional advice based on your logo.
We provide woven patches for global brands. Including the United States, Australia, Canada, UK, France, South Africa, Saudi Arabia, etc.
As a woven patches manufacturer and supplier, we can consistently manufacture products that meet your requirements. We have comprehensive pre-sales and after-sales services. If you have any questions, we will actively solve the problem for you.
Other hat patches options:
We have almost unlimited options to choose from to create the perfect hat patches. They will have high quality and low price.