"ClothingTAGs.cn" custom printed high quality branded plastic packaging bags, widely used in clothing, mailers, shipping, shopping, gifts and all retail products.
As a premium manufacturer, we offer quality clothing packaging bags at competitive prices with no minimum, so it can meet the customization needs of both large and small business. Furthermore, you can print any unique logo, text, and customize plastic packaging bags of any size and color.
We are professional to make your design or idea more perfect. Firstly, we can carefully design a special plastic packaging bag for your brand.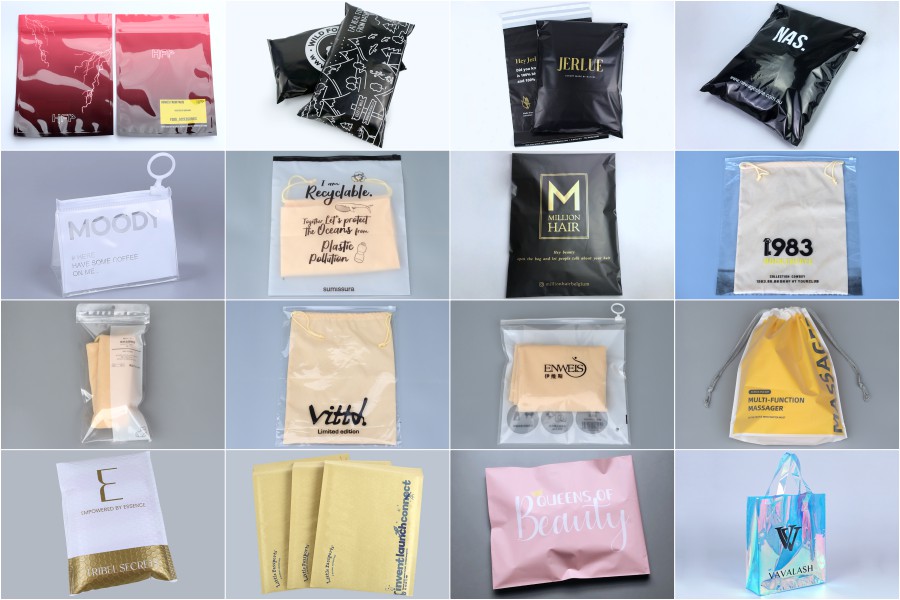 Custom Different Types of Clothing Packaging Bags
Permanent adhesive, with zipper or handle, etc., all types of clothing plastic packaging bags can be customized with any logo, size and color.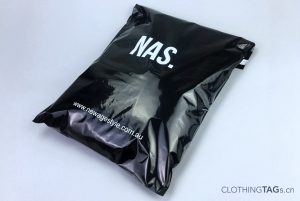 Clothing Packaging Bags for Shipping
Shipping Bags | Mailing Bags with Permanent Adhesive can be easily sealed, It cannot open after sealed, otherwise there will be obvious damage. So it can keep the product safe. Great for mail shipping.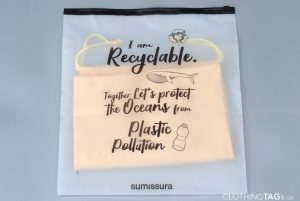 Plastic Zipper Clothing Bags
Resealable Ziplock Bags can customize different types of zippers, including flange zipper, slider zipper, rope, etc. We can match colors and material on your needs. Great for packaging, protection and storage for clothing.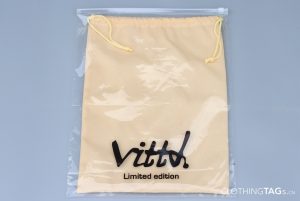 All types of plastic clothing bags can be customized to be clear.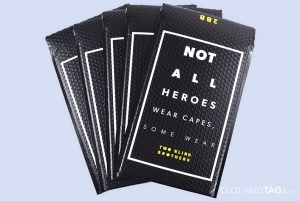 Bubble bags can protect and transport your products more safely.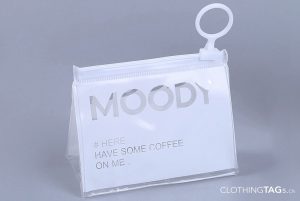 PVC bags are thicker than Poly bags, have a better three-dimensional effect and are stronger. Widely used in swimming clothing, cosmetics, gifts packaging, etc. Suitable for high-end products.
Quality Clothing Packaging Bags
Bags of highest quality materials, in order to make your brand perfect.
We have a variety of technique and multi-color printing techniques, using high-quality polyethylene materials, 100% recyclable, to ensure that the bag logo is clear, odorless, soft to the touch, durable, not easy to deform, break and tear. Also, our premium packaging bags are the best way to market your products and will impress your customers. If you wish to purchase custom plastic bags in limited quantities, we can accommodate your needs.
Clear and colorful logo or slogan and creative garment bags can catch people's attention and set you apart from the competition. We look forward to your next purchase!
Details
Material: polyethylene, PVC, Kraft paper (You can provide samples or pictures / we will provide suggestions accordingly)
Technique: frosted, transparent, holographic, hot foil gold/silver, adding plastic hooks, etc.
Color: to your needs
Size: to your needs
Best Service
Contact us by Email or WhatsApp, we provide one-to-one customer service, which can accurately turn your ideas into reality. Just send your logo, design, text, or reference pictures and other information, we will reply you quickly and quote.
If you don't have a design or have a good idea, we will provide professional suggestions and free design, to make beautiful and low-cost plastic packaging bags on your needs.