ClothingTAGs.cn is a high-quality woven labels manufacturers and suppliers. We provide custom high-quality woven Label to global clothing brands. We provide a full range of woven labels, such as main labels, care labels, size labels, etc. Our minimum order quantity is small, can meet the needs of small businesses. Moreover, our price is competitive, and our quality is high-level.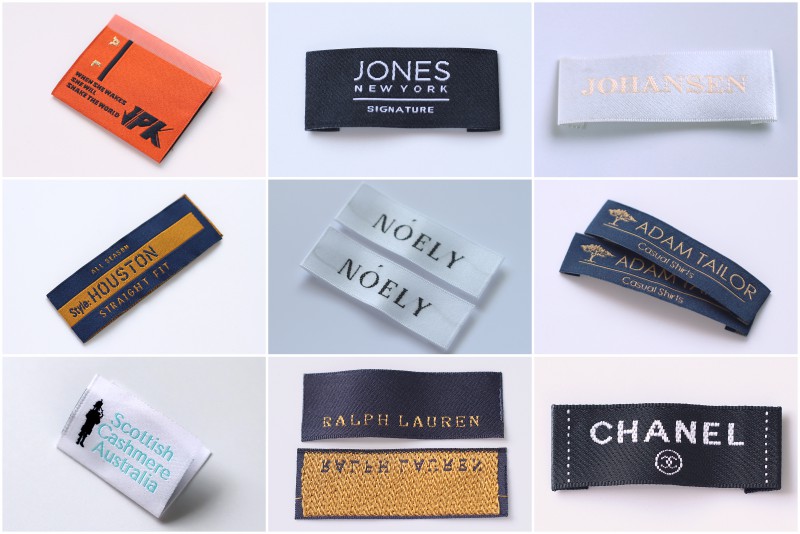 Woven labels manufacturers with experience
We have 10 years of woven labels production experience, also have professional machine and high definition logo technology. Our experience can meet the production needs of more woven label designs. We can customize any content, no matter brand logo, size, care instructions, origins, etc.
The professional team has served more than 5,000 clothing brands and can provide you with the most professional advice. Our professional services can save you valuable time and energy. You can tell us the purpose, whether it is a formal wear or a casual T-shirt or other clothing. So that, we can suggest the materials, sizes, and technique.
If you don't have a good design idea, you can contact us for more samples, and we can also provide one-to-one design services freely. We take every outstanding woven label project seriously.
After making your artwork, you can contact us if you are unsatisfied, we have perfect after-sales service, and will make up for your loss to the greatest extent.
Check out the details of custom woven labels, learn more about woven labels from us, and add an eye-catching logo to your project.
Satin woven labels – It is a quality woven label, luxury woven labels, it has a smooth and slightly shiny surface.
Damask woven labels – with high density string, can better show the details of your logo.
Label fold types – You can choose manhattan fold label, end fold labels, center fold label, straight cut labels, loop fold label, miter fold label and die cut any shape.
If you want to know more about clothingtags.cn, please contact us via email or WhatsApp. We provide one-to-one professional services.