Any suppliers of hang tag string will say they provide best quality products at the time of publicity, but the results often come out disappointingly. Therefore, it is necessary to have a specific basis to determine whether the hang tag string suppliers is of high quality. Such as hang tag string material, hang tag string quality, hang tag string design, etc.
Material of the hang tag string suppliers
Materials for hang tag string: There are many materials for hang string, such as plastic/metal string seal tag, the string is divided into polyester string, nylon string, hemp string, cotton rope, paper string, metal wire, etc. When choosing hang tag string products, we need to choose the right materials according to our specific needs. We provide all types of hang tag string, and you can choose to wholesale and customize any style of tag string.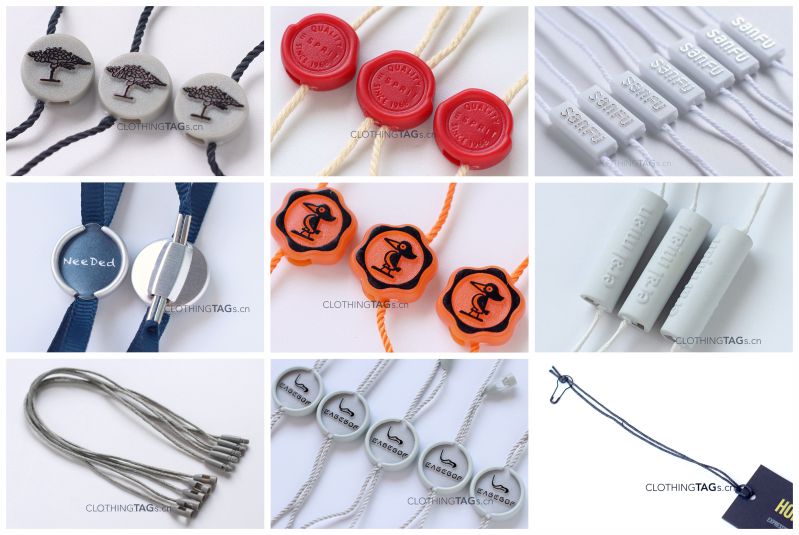 Quality
The hang tag string quality: Before choosing the manufacturers of hang tag string, you need to observe on the spot. How is the quality of the manufacturers? Whether it is a new process, new technology? The technique determines the quality of hang tag string to a certain extent. The main function of hang tag string is to connect the hang tags, so the string must be firm. Our hang tag string can bear a weight of at least 2kg.
Design
Hang tag string design: According to the design, the strength of the supplier can be judged from the side, whether it is innovative. If there is no difference between the design of the supplier and the market, it means that the suppliers are not innovative enough. We have professional hang tag string designers, we can provide free design and provide 3D design. You can send your logo and reference sample images (our sample images or images from other places), or we can give you suggestions, we have tens of thousands of fonts to choose from.
Contact us via email or WhatsApp to get the best price. Our MOQ is very low and can meet the needs of small businesses.