Custom hang tag string seal with name logo. The seal can emboss, engrave or print your logo or text. There are different materials and styles of hang tag string, you need choose the one matching your hang tags and products.
The seals can withstand a weight of 1 kg, and can put to any types of products, including clothing, jewelry, furniture, shoes, etc.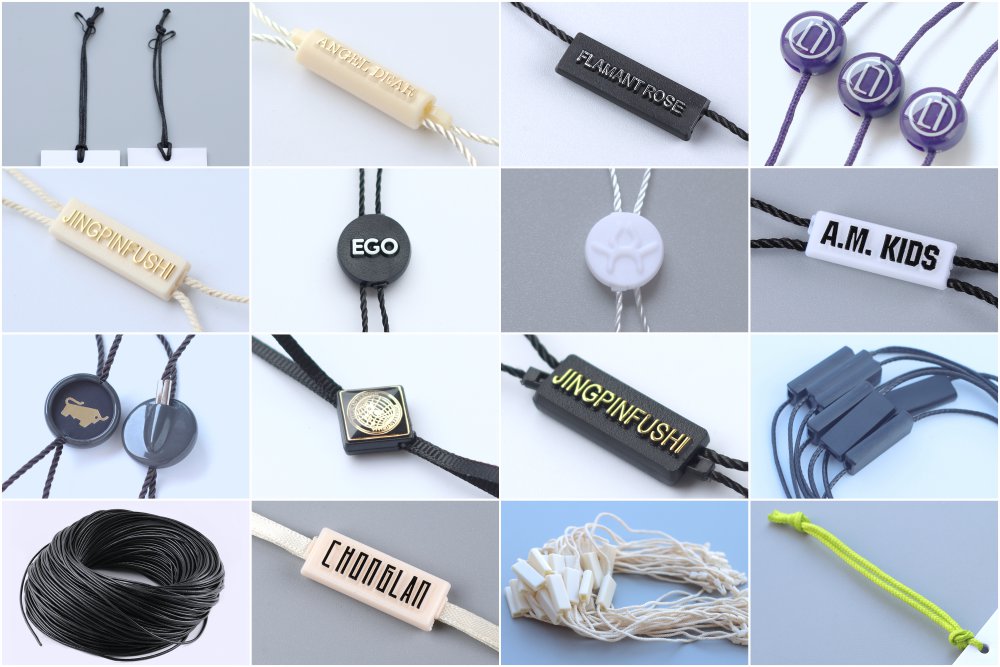 String seal tag option with logo
Plastic string seal tag are the most common type, and you can emboss, engrave and print name logo. Plastic string seal can make any color, any size or shape ideally, and the price is very cheap. Besides, you can also customize the hang tag string snap lock fastener without logo.
Aluminum seal tag,  obviously, material is Aluminum shell. The shell is thin, so usually there is a paper stuck in the shell, with logo or design on the paper. This seal tag is also cheap, but the color and shape of the shell is limited.
Epoxy hang tag string technique is similar to plastic string seal. After the plastic finished, it will epoxy clear liquid on the surface of the seal, after drying, it will form a clear smooth cover. This type looks shiny and luxury, so the price is relatively higher.
Metal tags string seal is not normal, because the cost is very high indeed. The material is alloy, of course it looks luxury and high-end, many luxury brands will use such string.
Match ropes of different materials
The hang tag string material are usually polyester, cotton, waxed cotton, satin tape, flax, elasticity, etc. Any rope can match any seal, you can match as your will. Rope color are various, also can be customized.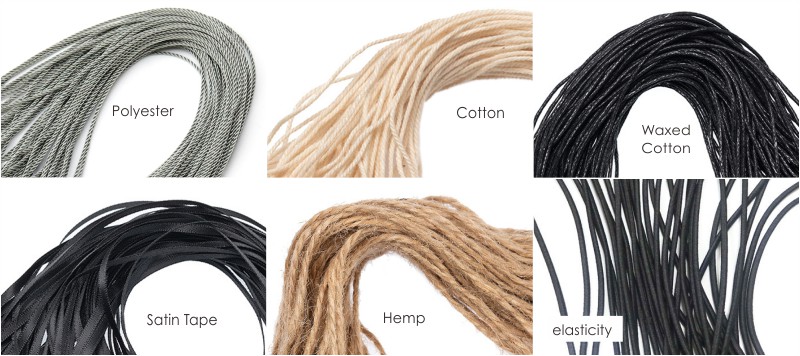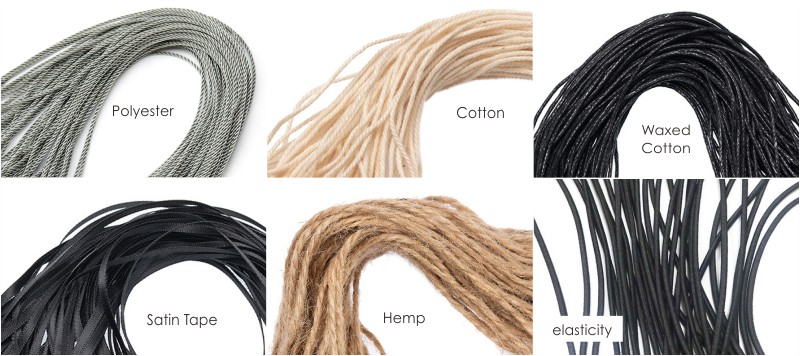 Details:
Logo technology: embossed, hot stamping gold/silver, printing, etc.
Color: according to your needs
Size: according to your needs
MOQ: The MOQ for the hang tag string with logo is 500pcs, and the MOQ for hang tag string without logo is 100pcs.
As a hang tag string manufacturer and supplier, we can consistently manufacture products that meet your requirements. In addition to hang tag string, we also provide high quality hang tags. We have comprehensive pre-sales and after-sales services. If you have any questions, you can contact us via email or WhatsApp, and we will actively solve the problem for you.