Custom silicone labels for your high-end clothing is a wise choice. It has soft and layered finish, that can enhance the appearance of your clothing or related products. Silicone labels logo can be embossed or printed, and can be customized in any shape and color. In addition to being used as labels, silicone can also be used for hang tags, zipper sliders, heat transfer labels, etc. Silicone material is high-end rubber, non-toxic and tasteless, more comfortable than PVC labels, and can touch the skin directly. In addition to clothing, silicone is also popular in bracelets, bottles, shoes, automobiles, packaging and other products.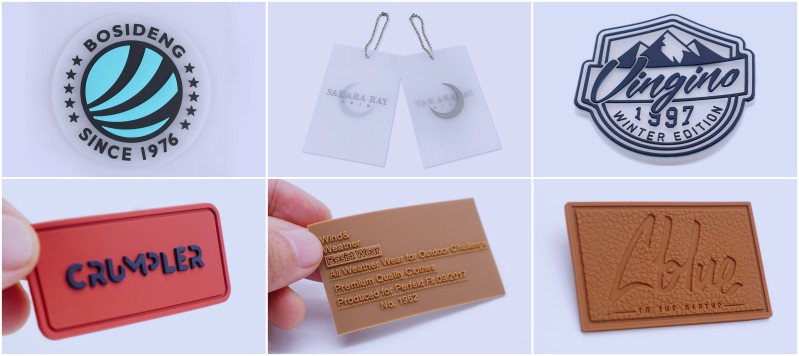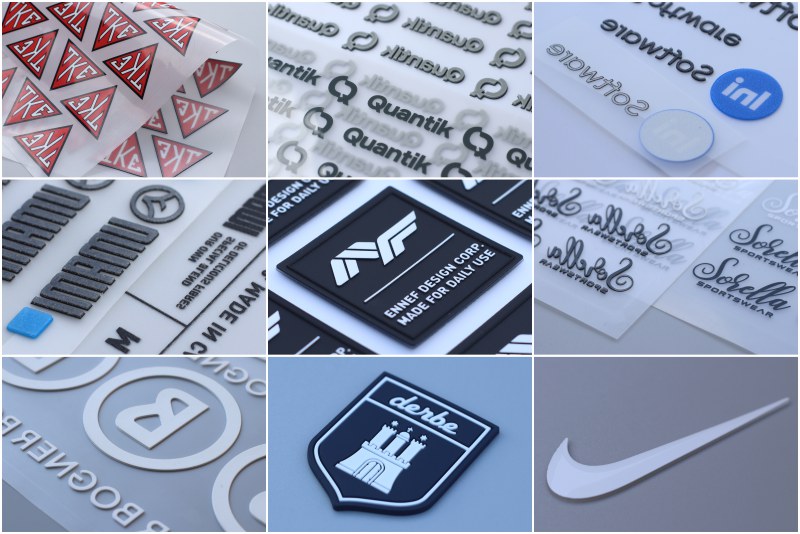 Silicone labels are softer, smoother and more comfortable to touch than PVC labels.
It is more environmentally friendly than PVC labels, no smell, and can pass RoHS certification.
It is more stretchable than PVC labels, they will recover immediately after stretching. And it can touch the skin, so you can also custom the silicone bracelets.
Silicone labels will cost more than PVC labels.
Silicone material is a high-end rubber, is mixed by high-temperature and high-pressure molds. It is nonpoisonous and tasteless , and it can maintain its original strength and elasticity no matter in high or low temperature environment. Therefore, silicone labels are often used on outdoor clothing, so it can maintain their original shape in various harsh environments. Even in the freezing arctic and hot deserts, it will not deform, damage, or fade. Children's clothing will also use it, because it is very safe.
Detail:
Color: any color according to your needs, can also make a fluorescent color that glows in the dark.
Shape: According to your needs.
Size: According to your needs, we can also suggest a size for you.
Logo: single-sided logo or double-sided logo
Design: Send your design, logo or sample image.
(Choose the reference picture in our photo gallery, or sample pictures from other places)
In order to make your design more clear, we will provide a 1:1 3d rendering to confirm and improve the details with you. Make your artwork more perfect.

As a rubber label manufacturer and supplier, we can consistently manufacture products that meet your requirements. We have comprehensive pre-sales and after-sales services. If you have any questions, you can contact us via email or WhatsApp, and we will actively solve the problem for you.