We customize high quality woven patches, featuring in the logo is flat. (but it is soft, can make complex colors). (can also customize thethree-dimensional effect logo).You can make any material, size, shape and color according to your requirements.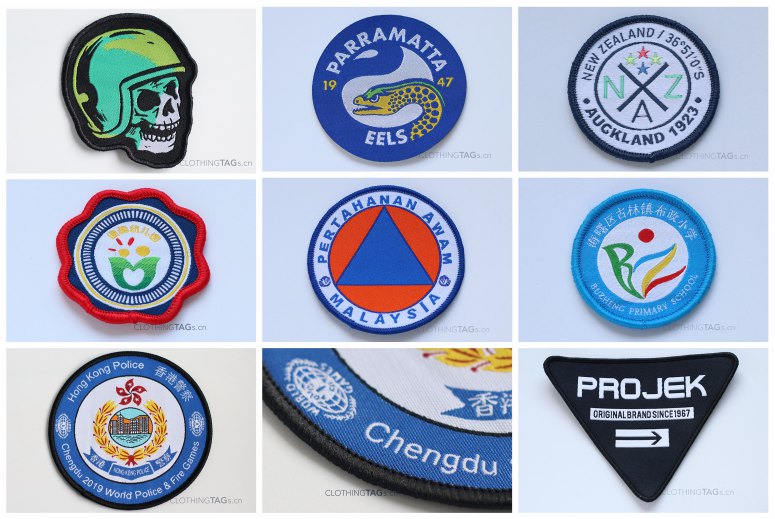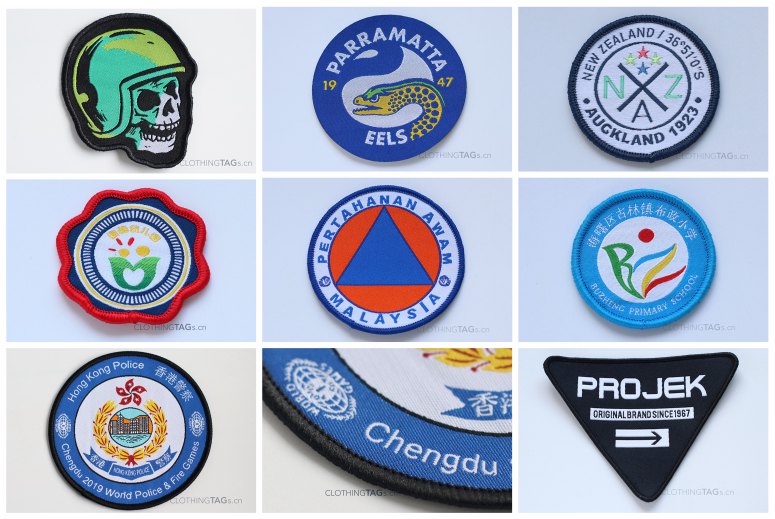 Your woven patches can sew (or iron on or Velcro buckles) on your hat, scarf, backpack, clothing, jeans, shoes, etc.
Our woven patches are durable and have a high level of sewing detail (your logo can be small and complex), ensuring clear logos, accurate and stable colors.
We hope our quality will leave you with a great impression.
The woven emblem is a combination of woven thread, base fabric and edge, we have a wide range of yarn, base and edge treatments to better personalize your fashion ideas.
If you are creating a logo for woven patch, please contact us. We have rich experience to provide you with professional advice and design help.
If you are a small company, or a School, you can also choose us because we MOQ is small.
If you are a clothing brand, we will offer best price.
Your satisfaction is very important, if you have any questions or dissatisfaction, please contact us, we have a good pre-sales and after-sales service.
(If there is a problem with the material or technique, we can reproduce the products or refund the money.)
Can be customized according to your design, physical sample or picture
Size / shape / color: according to your needs
Yarn: ordinary woven thread (we have many colors)
Base fabric: ordinary fabric.
Edge: woven edging (narrower border), embroidered edging (wider border), trimming (no border), etc.
Back: hot melt adhesive, Velcro (hook surface, fiber surface), etc.
(using environmentally friendly materials)
(Note: Be very careful when using on polyester fabrics. The high temperatures required for ironing on the patch may burn the fabric (silk and other delicate fabrics are not suitable for patching)