Custom personalized metal leather labels, add a unique branded finish to your clothing, hats, bags, handmade items, jeans patch and more.
Metallic leather labels are a combination of metal labels and leather labels, and it is one of the unique designs that luxury brands are keen on. Various metal colors and different textures of genuine or faux leather will bring a whole new level of creativity to your branding.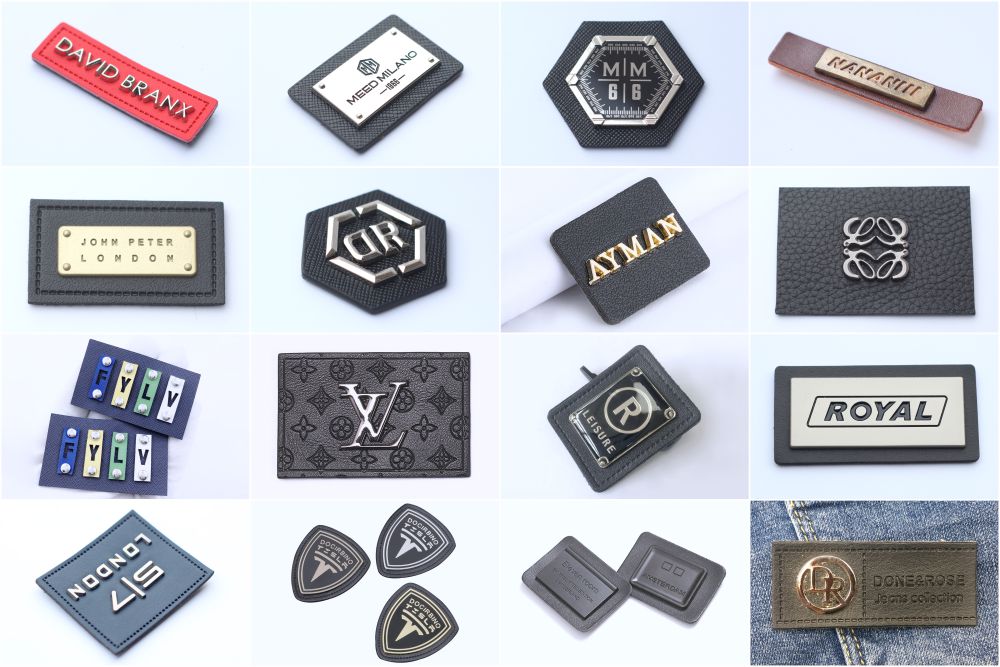 Create Any Metal Leather Labels
Personalize your logo and design with 100% customizable metal leather labels to make your brand stand out. You can customize metal and leather in any size, shape and color. We will combine them into a complete metal leather label, you can easily install them by sewing.
The unique design will impress, make the metal leather patch you want, and put your brand imprint on it. We will ensure the high quality as always.
Best Service And Quality
We serve large and small companies around the world. Low MOQ. We have a professional design team and can provide free design services. All of our labels are made of the highest quality materials, and the quality is strictly controlled. Guaranteed to give your brand the highest quality label.
It is our mission to let every large and small enterprise have the best service, price and quality.
If you want to easily create a unique metal leather labels, please contact us by Email or WhatsApp, we provide one-on-one customer service, and can accurately customize the unique design you want. Just send your logo size, design, color, quantity, reference pictures and other information, we will reply you quickly and quote. We will send any details in communication, including leather material pictures, detailed digital samples and other information, to ensure you All requirements are correct.