Custom high quality woven iron-on labels for your clothing, you can choose any color with name logo and background. All you need is a heat press or a household iron to easily complete your clothing projects.
Our woven iron-on labels use a high-density weaving technique to give your name logo a high-end and exquisite woven detail.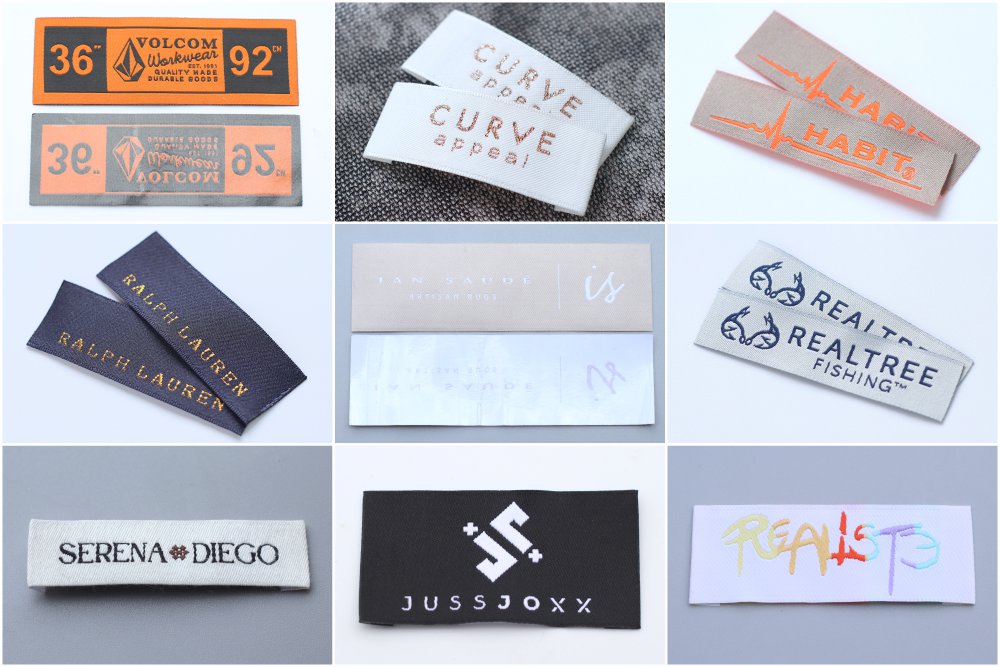 Contact us by Email or WhatsApp.
We provide one-on-one professional service, so you can customize exactly the label you want. If you need a new design, just send your name, logo, text, font or picture and other information, we can provide free design. Our production time is 7-12 days and shipping time is 4-7 days.
Best Woven Iron-on Labels
Custom the best brand woven iron on labels, we use the best iron-on adhesive, suitable for most fabrics (polyester fabrics, cotton fabrics, linen, felt fabrics, etc.), easy to stick and durable.
Top notch high density logo details, best service and fast delivery. It can bring an unmatched sense of quality to your clothing and save you a lot of time. You can use a variety of colors at the same time, and customize any size, font, folding method, etc. Whether it is a hundred or tens of thousands, we have competitive prices and quality.
Besides woven iron-on labels, you can also custom woven sew on labels, or choose from our other heat transfer labels, heat transfer care labels, 3D silicone heat transfer labels, etc.
Need to see real labels? We can provide free sample pack for you to test.
Precautions
We will provide some more quantity of iron-on labels for you to test.
Iron-on labels are heat-fixed labels, so they cannot be washed or dried at high temperatures. Moreover, Let the clothes remain 40 hours before washing.
Wash normally and won't shed. If you need to wash on high heat, tumble dry, please sew them.
After you place an order, we will confirm the design and details with you on the same day and produce it. If you have any questions, you can contact us, we are very happy to serve you.