Printed satin ribbon with logo for your brand or event, you can custom any size and color. Our personalized satin ribbons use the best materials and inks, are washable and dry cleanable.
As a labels manufacturer & supplier, we providing high quality labels for thousands of brands, have rich experience. Whether it is for clothing brand, gift, wedding, etc., we can perfectly create the ideas you need.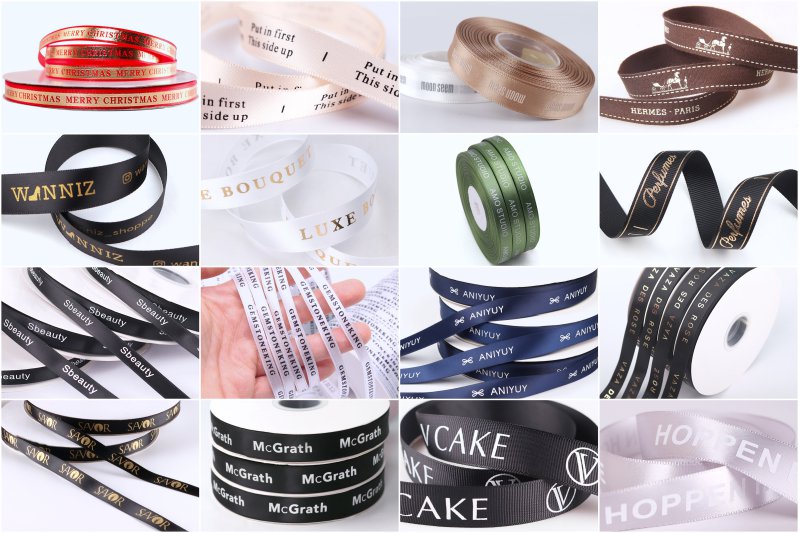 About Material
Our satin ribbons are woven with high-quality polyester yarns with high density, which will have more texture, and the cut edges will not be easily frayed.
Create your own personalized satin ribbons
Choose the personalized color to match your packaging and gift.
Gold satin ribbon, white satin ribbon, black satin ribbon, or choose the color you want according to Pantone spot color.
You are free to print your design, logo, name, text, symbol, etc. If you need a new design, no need to download boring templates and software, we have professional designers can provide one-to-one free design, we support any font style, size and layout. If you are not sure about the size, we will provide professional suggestion.

Start Custom Satin Ribbon
Contact us via email or WhatsApp, send your logo, text, design or reference pictures and other information, we provide one-to-one customer service, and can accurately customize your satin ribbon.
We provide you with high quality satin ribbon at competitive prices, and low MOQ. You can view our website catalog to learn more about our printed satin ribbon. If you need to check real samples, we can provide free samples to you.