Buttons are one of the most important parts of shirts. Different styles of shirts need to  match different types of shirt buttons. Need special colors and materials to decorate the shirt.
For example, formal shirts can use white resin buttons, white mother of pearl shell buttons, Trocas shell buttons, etc. The following is the most comprehensive picture and introduction of different types of shirt buttons.
White, black, transparent, and pearl resin shirt buttons
Resin button is mostly common for shirts. It is suitable for formal shirts and casual shirts because it has many colors and is resistant to scratches, cracks and fading. The colors of resin shirt buttons are white, black, transparent, and pearl luster. You can also choose the color according to Pantone card.
You can choose from the pictures below to customize and wholesale the style you want, or any other styles.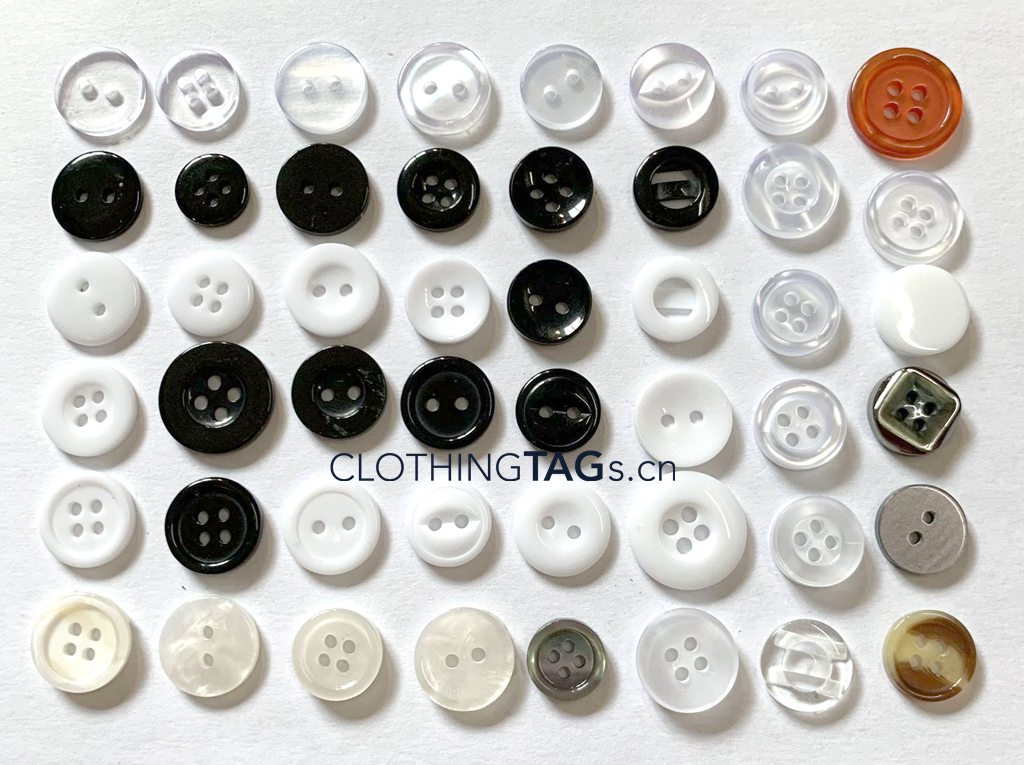 Mother of pearl shirt buttons
Shell buttons are often used in high-end shirts. Different shell buttons have different pearl luster.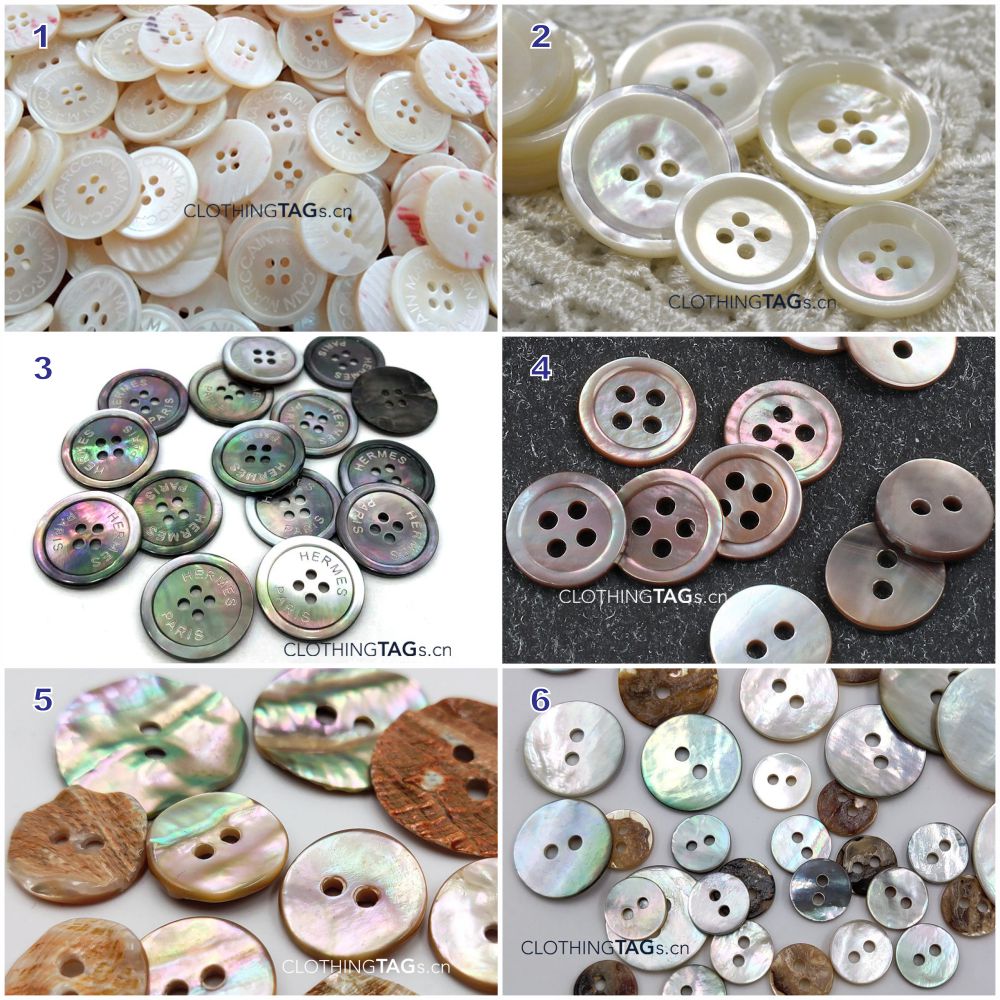 Trocas shell buttons is the most normal shell button , and the price is low. The white pearlescent color makes it suitable for most high-end shirts.
White mother of pearl shell buttons has the same white pearl color as the trocas. The difference is that its pearl luster is more shiny, with colorful luster, belonging to high-end shell buttons. But because of its low output, it is expensive, and generally used in best classic high-end shirts.
Black mother of pearl shell buttons have a black pearl color with colorful luster, which corresponds to the white mother of pearl shell buttons. The elegant black luster is more suitable for matching with dark casual shirts.
Pteria penguin buttons has brown pearl color, with colorful luster. The brown pearl color can match thicker shirts.
Abalone shell button, because of its special structure, all its colorful pearl luster may be too gorgeous. It should match the fancy Hawaiian shirt very well.
Pinctada martensii buttons, its colorful pearl luster is also very shiny, but the color is softer than the abalone shell button.
Coconut shirt buttons
Coconut shirt buttons have extremely high hardness and are very classic buttons of Hawaiian shirts.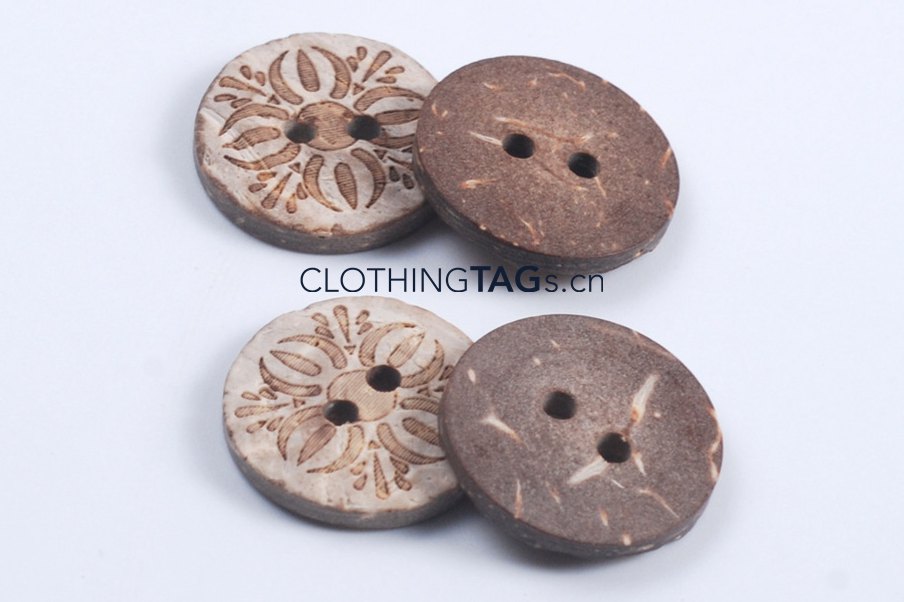 Wooden shirt button
Wooden shirt button are usually made from palm trees and other woods with natural texture and are usually used for casual shirts.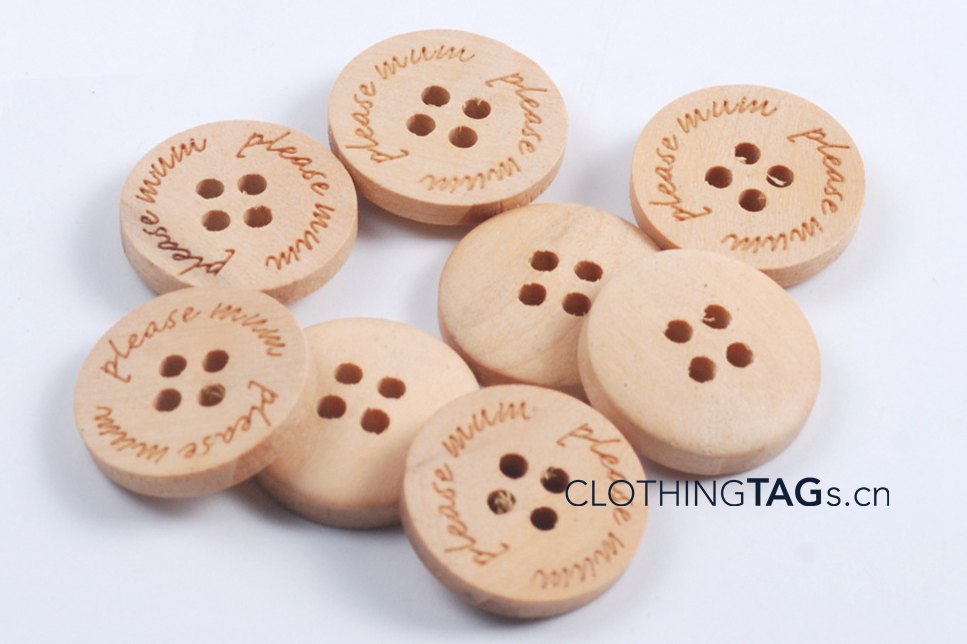 Metal shirt button
Metal shirt button are also high-end buttons often used in shirts. You can choose golden buttons to match white shirts, tuxedo shirt, or metal snaps to match denim shirts and some plaid shirts.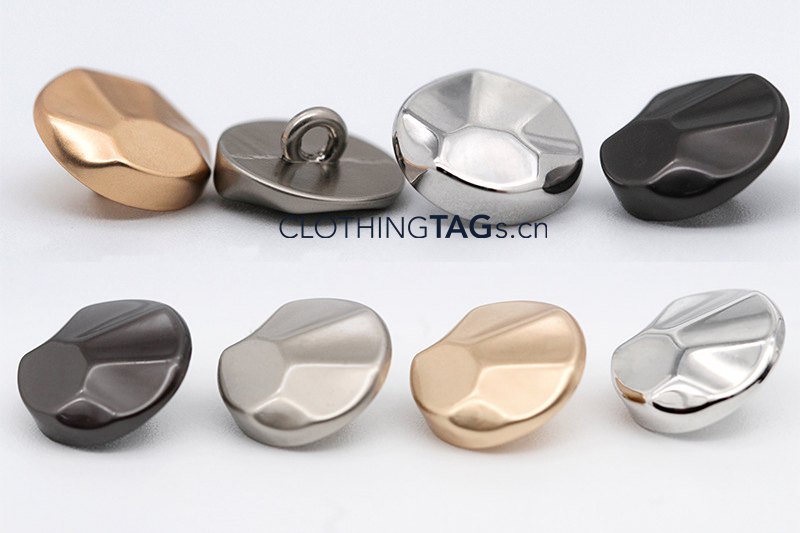 Horn shirt buttons
Horn shirt buttons are made of real horns, and the surface is generally difficult to make smooth, with some small lines. Generally matched with thicker winter shirts.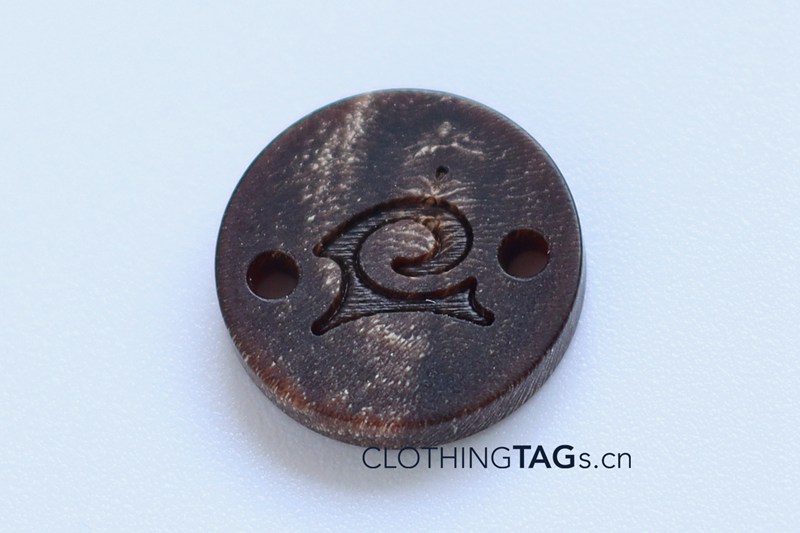 Cloth buttons and leather buttons are used in some special shirt designs in order to match the design.
It is very important to match the most suitable button for your shirt design. If you need a personalized button, there are many other different types of buttons for clothes. we provide the most comprehensive products and services. We can provide any style of buttons, and all can engrave your logo.