Urea buttons are another kind of resin buttons. It is a high-end clothing button. Because of their unique material characteristics, they can imitate horn buttons and other opaque buttons.
Urea buttons
(Urea-formaldehyde, is a nontransparent thermosetting resin.)
Urea buttons are more resistant to high temperature, acid and alkali than ordinary resin buttons (polyester buttons), and can withstand hot water washing at around 120°C. And the hardness is higher, the abrasion resistance is better, and it is not easy to break. Therefore, it can be used for suits, coat, shirts, etc. that are often washed.
Urea buttons cannot be made transparent and pearly because of the characteristics of the material.
It can imitate horn buttons and other buttons with many patterns.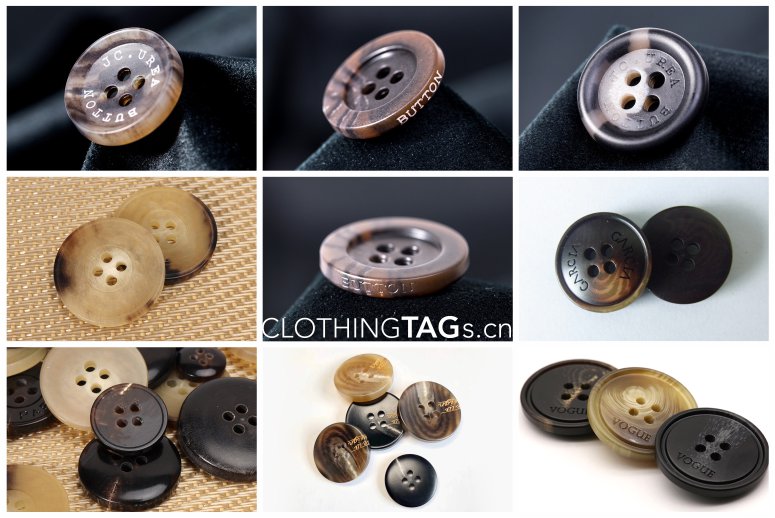 Continue reading "Urea Buttons | Imitate Horn Buttons"