Urea buttons are another kind of resin buttons. It is a high-end clothing button. Because of their unique material characteristics, they can imitate horn buttons and other opaque buttons.
Urea buttons
(Urea-formaldehyde, is a nontransparent thermosetting resin.)
Urea buttons are more resistant to high temperature, acid and alkali than ordinary resin buttons (polyester buttons), and can withstand hot water washing at around 120°C. And the hardness is higher, the abrasion resistance is better, and it is not easy to break. Therefore, it can be used for suits, coat, shirts, etc. that are often washed.
Urea buttons cannot be made transparent and pearly because of the characteristics of the material.
It can imitate horn buttons and other buttons with many patterns.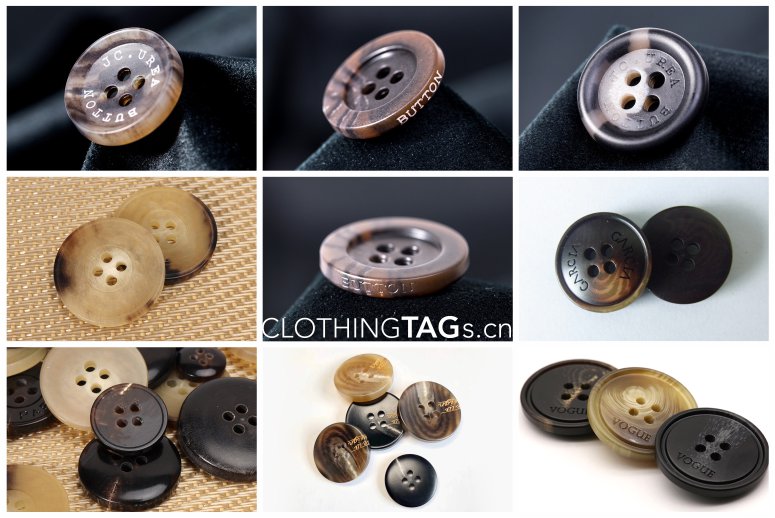 Imitate horn buttons
Because the real horn buttons are expensive, Urea-formaldehyde imitated horn buttons are widely used. The color of imitating horn buttons is easier to control, and you can choose the color according to your requirements. You can choose the style you need from our sample pictures, or style pictures from other places.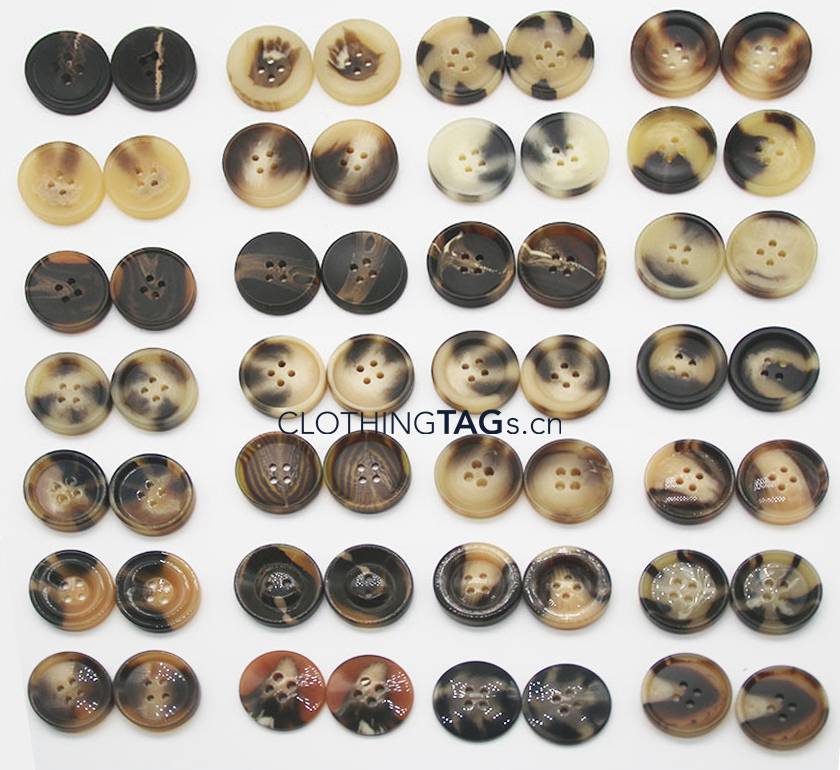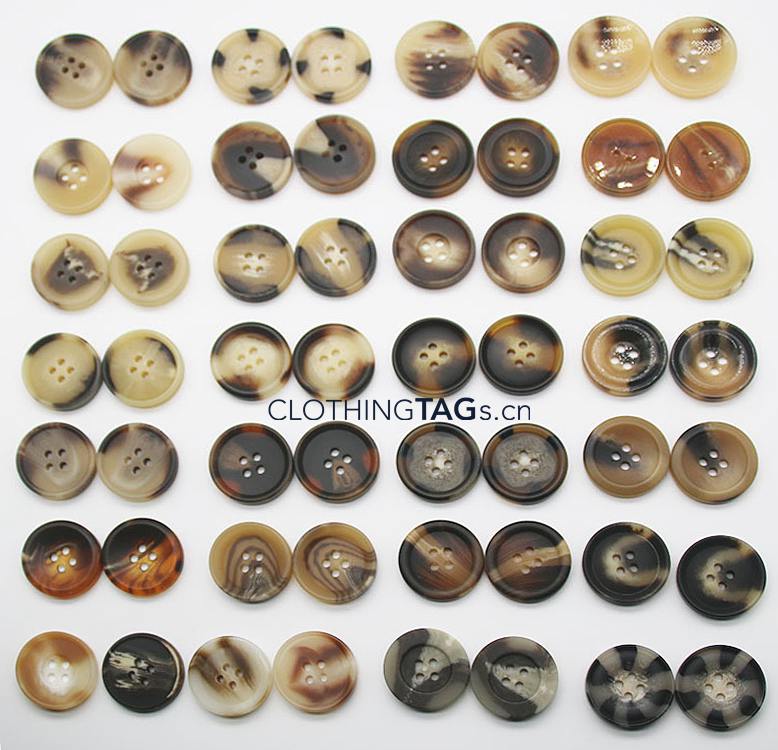 The urea button also has the characteristics of flame retardant, antistatic, and never fade. The gloss of the button can be adjusted to bright and matte. There are a variety of sizes to choose from, suitable for all kinds of men's and women's suits and business wear. Because of the unique characteristics of "urea button", it is often used in suits, especially high end suits. All in all, the cost of urea button is low and environmentally friendly.
In addition to urea buttons, we also provide other different types of buttons. You can engrave your logo. The size and color can be customized according to your needs. We provide professional customization services and free designs.
Contact us via email or whatsapp, we will quickly quote for you and give you a best price.