"Clothingtags.cn" customizes a variety of plastic hang tag string, including bullet hangtag string, two-in-one seal, Epoxy string seal, silk screen string seal, general hangtag string, single-stuck hang tag string, hang tag string with safety pins, etc.
Logo technology, length, plastic seal size, color, etc. can be customized according to your needs.
Hang tag string are used in clothing, shoes, hats, reusable shopping bags, jewelry and other products that require hang tags.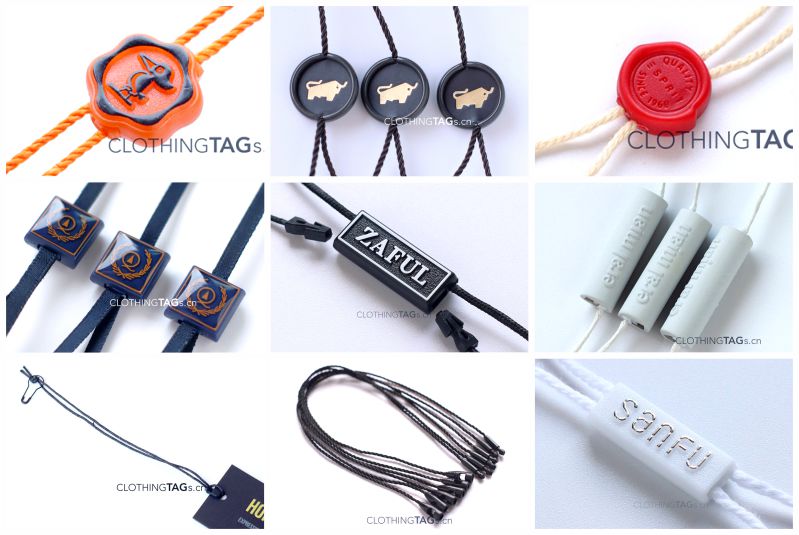 Our hang tag string is easy to tighten by hand and will be permanently locked after use. If they are locked, they cannot be reused. (It is hard to remove it by hand because it is very strong)
If you need hanging tag string, you can contact us. We have a good pre-sales and after-sales service to ensure the quality of the hanging tag string and make your products more refined.
Details:
String: satin, nylon rope, polyester rope, cotton rope, waxed cotton string etc.
Logo technology: hot stamping gold/silver, printing, etc.
Seal: mainly plastic
Color: according to your needs
Size: according to your needs