We custom high-quality faux and genuine leather patches for your fashion brand, embossed, printed, embroidered or metal name and logo, to add a unique leather finish to your high-quality products. These leather patches can be used wherever you want to display the logo, including clothing, hats, jackets, bags, jeans, shoes, etc. There is no minimum.
With high-quality materials and logo technology, we can consistently manufacture products that meet your requirements and make your brand stand out.
Embossed leather patches
Embossed leather patches are widely used in fashion brand promotion products and are the most widely used technology.
We will make a metal mold according to your logo, and then emboss (hot press) the mold onto the surface of high-quality leather, so that your logo will be permanently embossed on the leather patch. And the logo color will change slightly because it is burnt.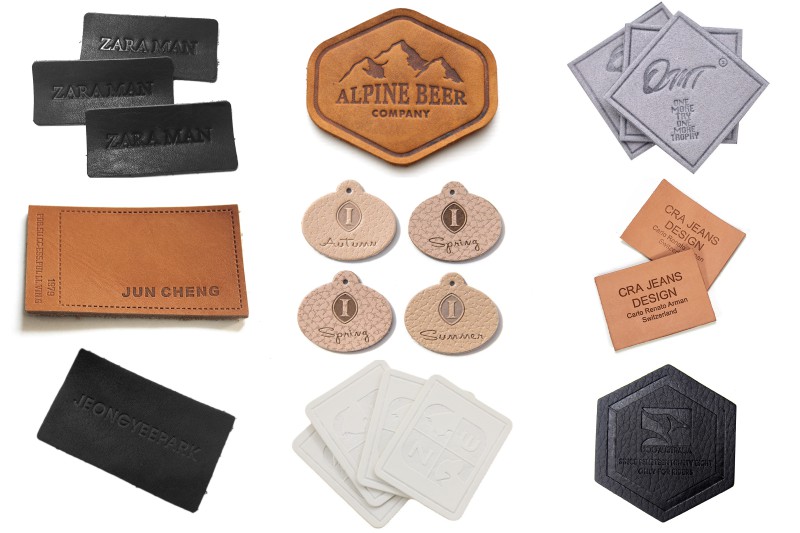 You can choose the natural embossing color, or you can print any logo color you want.
Printed leather patches
Print the logo on the leather patches-mainly use screen printing.
It can express bright color on the leather patches, even gold or silver, allowing your imagination to be unrestricted. It can print simple letters or a whole background. So, no matter what your logo looks like, it can be printed.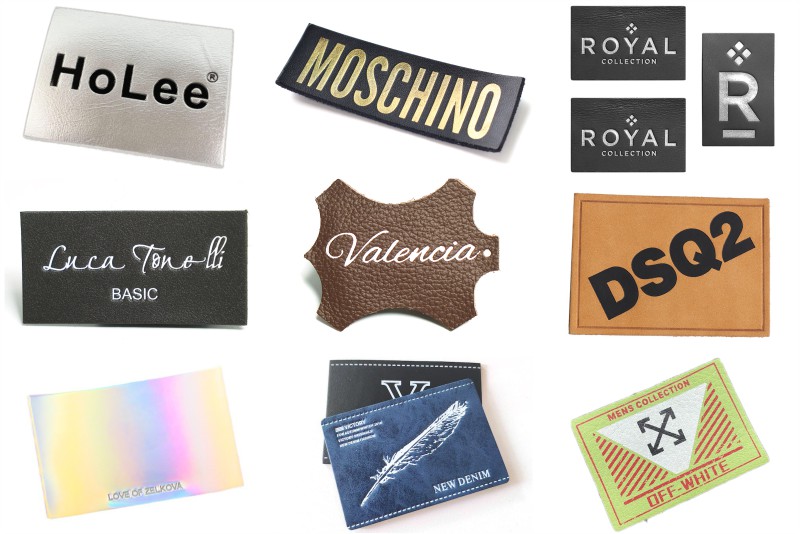 Metal leather patch
If you are pursuing the luxury feeling of leather patch, you can add a metal label on leather patch.
Its two products separately, it combines a metal product made into your logo and a leather base customize to the size you need.
Metal leather patch is very luxury, they are mostly used in leather bags, leather furniture. Of course, the price is not cheap.
Leather embroidery patches
You can also embroidery logo on leather patches, leather embroidery patches is the combination of leather and string. The string color is various so that means the logo color can be various.
Details:
Shape and size: We can custom leather patches of any shape and size
Color: We can custom any logo color and leather color
Logo technology: embossed, printed, embroidered, adding metal label
Material: faux leather (PU leather, suede leather, holographic leather), genuine leather (pig leather, cattle leather, crocodile leather), etc.
Quantity: No minimum
Design: Send your design, logo or sample image.
(Choose a reference picture in our photo gallery, or sample pictures from other places)
If you have no good ideas, we can also provide free designs.
We custom embossed leather patches for global brands, including the USA, Australia, Canada, UK, France, South Africa, Saudi Arabia, etc.
Your imagination is the only limit. We provide one-to-one professional services. If you have any questions, you can contact us via email or WhatsApp, and we will actively help you.