We customize high-quality wrapping paper with good prices, mainly for: clothing, bags, shoes, hats, scarves, textiles, gifts (Christmas), etc.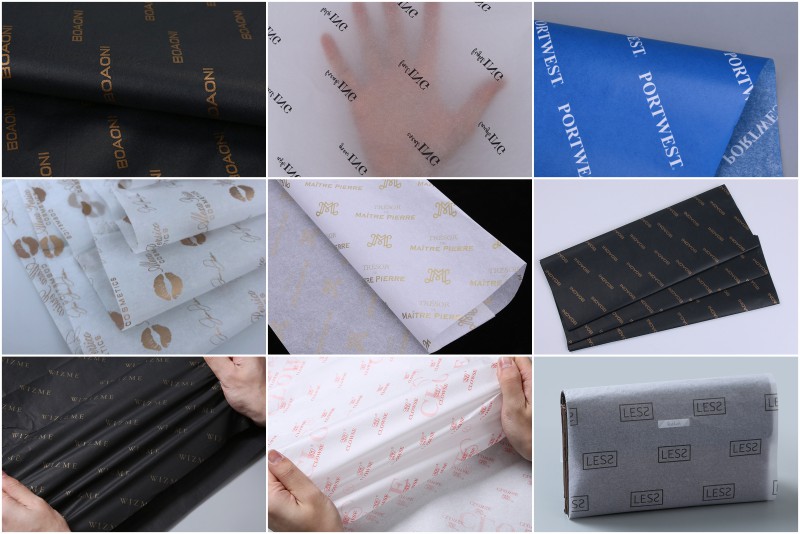 Our packaging paper is environmentally friendly acid-free paper, which is soft and comfortable, strong in toughness, and not easily broken.
We have professional technique to ensure that the wrapping paper is delicate, flat, smooth and free of odor.
Our tissue paper is a translucent thin paper with uniform light transmission, moisture resistance, and breathability, which can well protect the products from scratches.
The regular wrapping paper is much thinner than A4 copy paper, the copy paper is 70 grams, tissue paper is 17grams usually.
We can print the logo in various colors according to your needs.
Details
Color: single color, four-color printing, hot stamping gold, silver and other colors.
Paper: 17grams normal paper, 21-39grams waxed paper, 26, 28, 38, 48grams typing paper, etc. (We can also custom according to your sample or picture)
Technique: bronzing, etc. (according to your needs)
Size: according to your needs
Design: We provide professional design