We custom personalized embroidered patches for your high-end hats. The perfect patch can be directly fixed to the hat by heat pressing or sewing. We are keen to create each customized patch project, providing products with high quality,while low price and low MOQ.
Embroidered patches can bring a classic look to your hat: Because logos are in three-dimensional effects, the base fabric has special textures. So that it can leave a deep impression to customers.
Show all the details of your logo with a unique embroidery style, so you can customize them as you like.
These are many elements to form a perfect patch: including shape, color, logo appearance, edges, base fabric, backing, etc.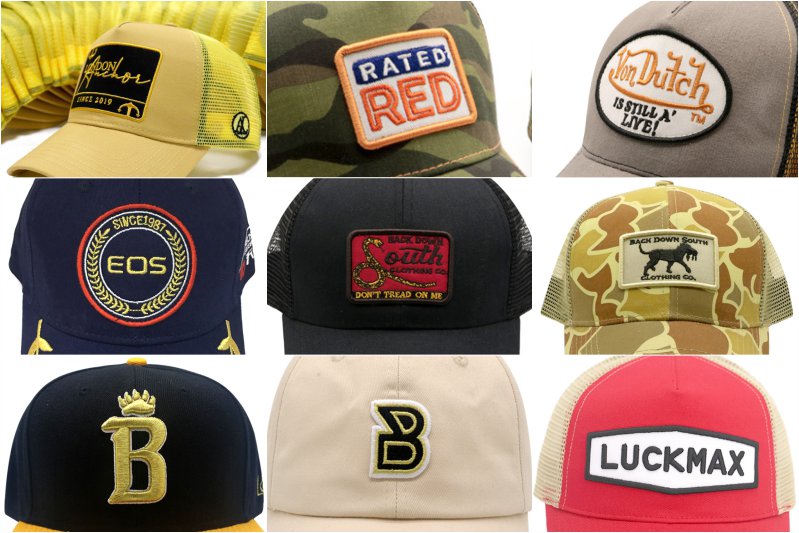 These hat embroidery patches can fully express your logo. Imagination is the only limitation.
Custom hats embroidered patches details:
Logo
Our embroidered patches logo has the three-dimensional effect. If you need your logo to look super 3D effect, you can also use a super three-dimensional technique.
Our machine can customize any color, including shiny gold and silver. How to match accurate color? You can tell us the Pantone color code.
When designing logo for embroidered patch, you should know the smallest letter needs to be 5mm high, if your logo design is small, you can also choose our high-density woven patches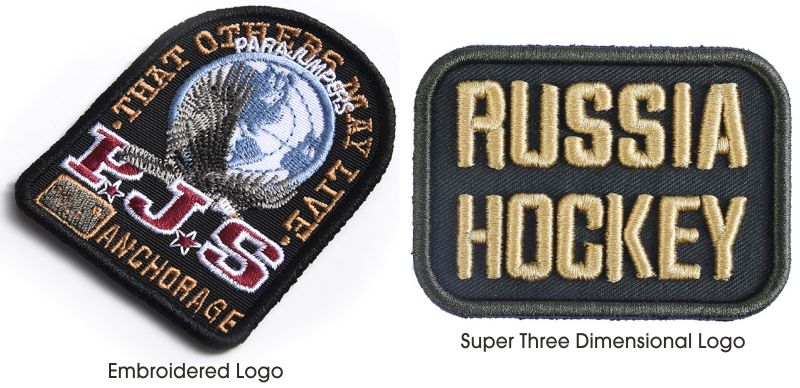 Background of hats embroidered patches
Embroidery patches can freely choose background texture, which is essential. However, you need choose background fabric. Because it is the fabric that present texture.
Our default background fabric is twill. Besides, you can also choose felt, canvas, chenille, plush, pu, leather, etc.
Or embroidery full background.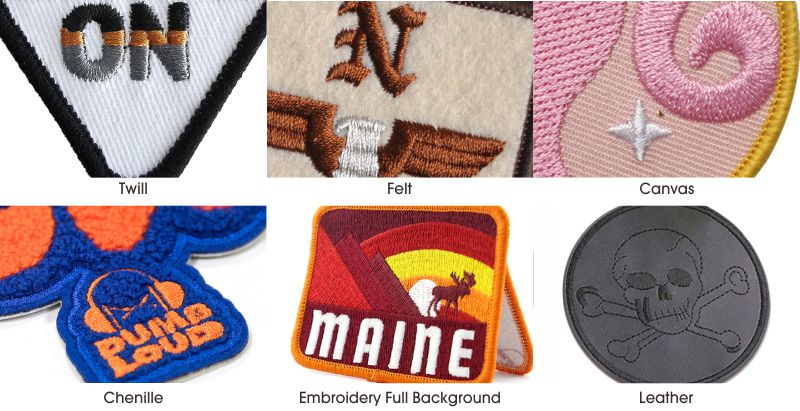 A variety of unique backgrounds matching your personalized design can make your hat more high-end.
Edges
Embroidered edging (wider border), woven edging (narrower border), trimming (no border), etc.

Different edge is based on the styles of your personalized embroidered patches.
Backings
Cloth backing: Cloth is added to the back to cover the sewing thread. Used for sewing.
Ironing backing: It can be directly ironed on the product with an iron, suitable for hats, jackets, backpacks, etc.
Velcro backing: Add Velcro, the patch can be easily removed and re-fixed.


As a hat patches manufacturer and supplier, we use the latest technology to consistently manufacture products that meet your requirements.
Please contact us via email or WhatsApp, we provide one-to-one professional service and design, confirm and improve the details with you, and create the perfect patches.
Find your perfect hat patches
Embroidery patch is the most classic and popular hat patch. In addition to embroidery patches, we also provide more hat patch options: woven patches, leather patches, pvc patches, metal tags, woven labels, etc.