We are a sticker manufacturer, customizing all kinds of high-grade stickers, which are widely used on clothing packaging, bags, boxes, hard hats, glass surfaces etc.
You can customize and print a variety of stickers
Including barcode stickers, clothing tag stickers, clothing size stickers, holographic anti-counterfeiting stickers, transfer stickers, double-sided stickers, transparent stickers etc.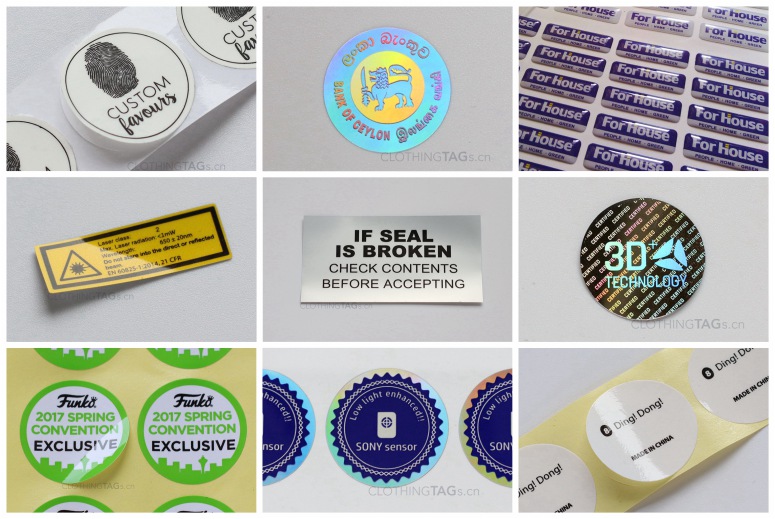 Our customized stickers are made of high-quality environmentally friendly materials, glue, meet international environmental protection requirements, of long-lasting stickiness, high temperature and moisture resistance.
We can print any colors to ensure your logo is clear and accurate.
You can customize stickers of any size, shape and color, we can advise samples or styles pictures. If you only have idea, we can help provide design.
Please send us your customized requirements: such as what surface material to use, whether it needs to be waterproof, special technique (gilding, lamination) etc. We will customize it according to your requirements.
Details
Material: coated paper, transparent PVC / vinyl, Kraft paper, laser / holographic paper, fragile paper, etc., (can be customized according to your needs)
Specifications: Any size and shape can be customized
Color: according to your needs
Technique: die cut, printing, laminating, hot stamping, epoxy, etc.