Custom soft pvc rubber keychains, die cut any 3d shape and design, personalized your own charms with amazing layered effects.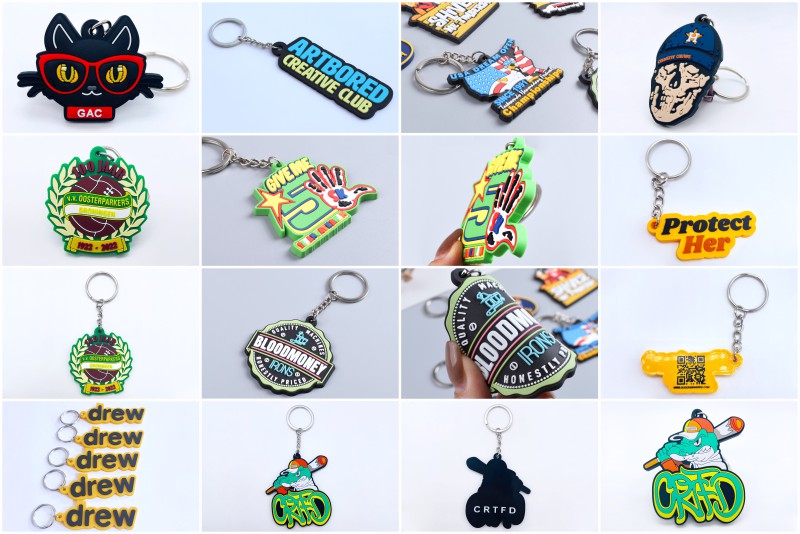 Best PVC Rubber Keychain Manufacturer
Create unique rubber keychains to make your brand stand out. Irregular shape, any size thickness, any keyring accessories, double-sided design or 3D logo, etc., use your imagination, we have everything you want can do it.
Our pvc rubber keychains are durable and ensure clear logos and accurate colors. We have no minimum, can meet the customization needs of both small and large businesses, fast turnaround time and competitive prices can save your time and cost.
2D Rubber Keychains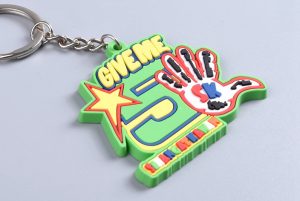 The raised logo of the 2d rubber keychains is flat. The price is cheaper and more commonly used. It is more used for brand logo design.
Keyring Accessories
Various styles of key ring accessories can be customized in any color to perfectly match your design. If you don't find what you want, you can send the picture of the key ring accessories you want, or contact us for more accessories in stock.
How to make rubber keychains
Contact us by Email or WhatsApp, we provide one-to-one online service, and can accurately custom the rubber keychains you want. Just send your logo, design, size, idea, quantity or reference pictures and other information, we will reply you quickly and quote.
We have a professional design team that can provide free design services, will provide detailed digital samples and 3D rendering, and work with you to confirm and improve the details. The digital sample will contain all details, including size, thickness, accessory size, pantone color number, etc. We will make sure that your rubber keychain is accurate. If you are not sure what you want, we can provide professional advice .Your ideas can be easily realized from us.
PVC rubber is a very popular material in keychains, it is cheap, soft and comfortable, colorful, has an amazing layering effect, and is durable, very suitable for promotions, gifts, decorations, etc. Besides pvc rubber keychains, we also provide other Keychains: Metal Keychains, Embroidered Keychains, Leather Keychains, etc.