Custom elastic band with woven and printed logo, you can sewing them on any clothing line. Such as underwear, waistband, cuffs, or sporting goods, wigs or hair bands, etc.
Add soft, comfortable, and durable elastic bands to your brand clothing to keep your brand clothing as stylish and high-quality as ever. We use high-density woven materials with high elasticity and toughness, and ensure that it will never fade and the logo is clear.
Tell us your needs, we can produce any style of elastic, weave and print your brand logo, and match the best elastic for your project. You can choose the style you want from our Photo Gallery, or elsewhere. We can produce according to the picture.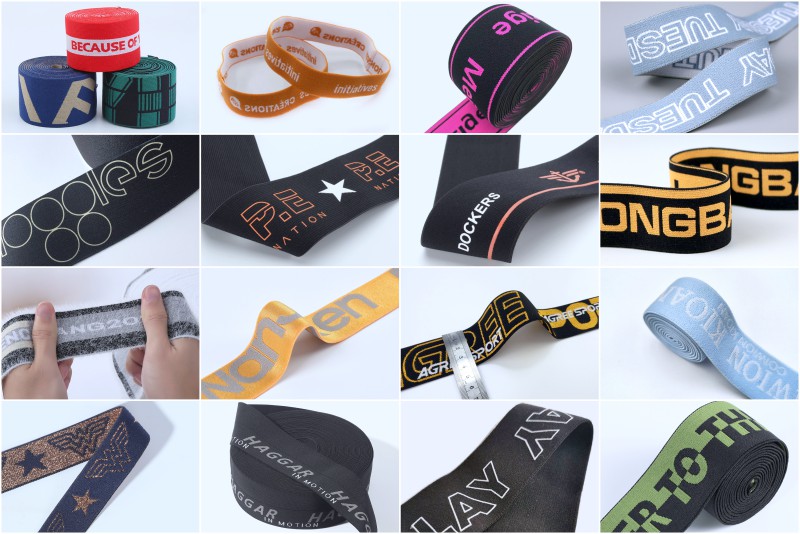 Custom Woven Logo Elastic Band
Custom Printed Logo Elastic Band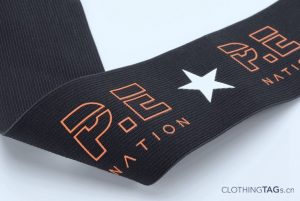 Matte Silicone Printing
The logo is slightly raised, usually a matte logo,
You can also choose a glossy logo..
Details:
There is no MOQ for our custom elastic bands, you can customize any size, color, material, logo, etc. according to your design
Width: Any width between 1cm-5cm can be customized.
Material: Polyester, Nylon, Nylon, Spandex, etc. (Tell us your application, we will choose the most suitable material)
Conventional thickness: 1.0MM, 1.8MM, 2.0MM, 2.2MM, 2.5MM3.0MM, 3.5MM, etc. (tell us your purpose, we will choose the most suitable thickness)
Color: Any color can be customized according to Pantone card.
Texture: You can also customize special textures, such as twill, plain, herringbone, etc.
Special requirements: such as sewing Velcro, sewing into loops, etc.
In addition to elastic bands, you can also custom

cotton tape

and

satin ribbon

.
Contact us by Email or WhatsApp, just send your logo, pattern, text, width, or reference pictures and other information. We provide one-to-one professional service and will reply you quickly and quote. If you need online design, we have Professional designers can provide free design.