Custom personalized labels and tags for your hats, baseball cap, beanie, knitting, etc. to make your artwork stand out.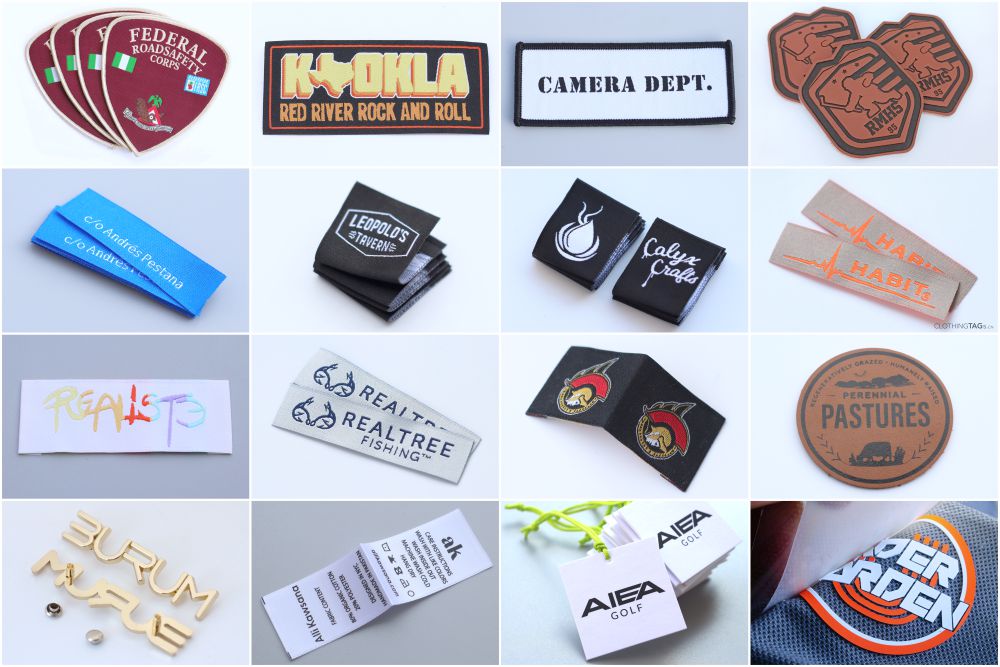 Best hat label maker
As a best manufacturer and supplier, we provide you with high-quality hat labels and tags, at competitive prices.
Contact us

by Email or WhatsApp, we provide one-on-one professional service and advice.
We promise the same high quality, fast turnaround time and excellent service as always.
The production time for most products is 10-15 business days.
All of our products support small quantity customization, which can meet the customization needs of small businesses and large enterprises.
Need a new design? Our professional designers provide free designs.
Custom Woven Labels for Hats
Add the high definition of woven detail to your hats with our high density damask woven labels.
You can custom hat woven labels with any logo, text, color, size, shape and fold types, and sew on them in any position easily. End fold labels, straight cut labels and woven patches sewn around the hat. Or Manhattan fold labels and center fold labels sewn around the edge of the hat. We can do it all you want.
Whether it is few or tens of thousands, we will take every order seriously, and we will ensure centered and clear content, accurate color, and durable, never fade.
Custom Leather Tags for Hats
Add the finishing touch to your hats with our genuine or faux leather tags.
You can custom hat leather labels with any logo, text, shape, size and color, include unique cattle tags shape, center fold, etc.
Other Hat Tags and Labels
In addition to the commonly used woven labels and leather tags, you can also customize Rubber Labels, stickers, 3d silicone heat transfer, Embroidered Patches, Metal Tags, Hang Tags, Care Labels for your hats.
If you want to check the real samples, please tell us the products you need, we can provide free samples for you to check the details.
We only do top labels!
Choose the right labels for your baseball cap, beanie, knitting hats, etc, put an amazing brand on it. Make sure your branded hats stand out from the competition. Our variety of labels and technologies can perfectly show the style you want , to make your hat unique. If you have a good design, or just an idea, please tell us, our professional team can create or design your desired hat label exactly.
If you are creating a hat production line for your brand, we look forward to be your best partner, we provide services for global brands.