Custom personalized fabric labels for your handmade items. Woven labels, printed labels and leather labels, etc.
You can easily use them for handmade products of any fabric like knitted, linen, cotton, etc. Whether it's clothing, quilts, bags, hats, etc., our wide variety of fabric labels can add the finishing touch to your artwork.
We supply high quality labels to large and small business at competitive prices. You can custom design fabric labels in any color, shape and size. Just send your logo or text and other information, then we do the rest.
Woven Labels For Handmade Items
Our woven labels are all perfect, material is high quality polyester or 100% cotton, they are colorfast and machine washable, perfect for your exquisite handmade items.
For handbags, shirts, hats, or sweaters? We offer a variety of woven labels to match your handmade items.
High definition damask woven labels are from high density string, which can weave very delicate text or patterns, and are the most commonly used woven labels. Besides sewing, you can also choose Ironing backing.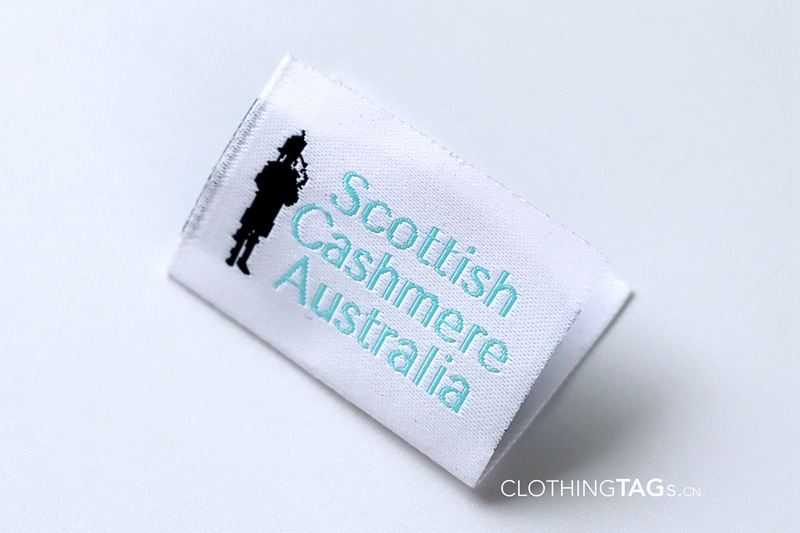 High grade satin woven labels are popular for high end handmade items, with shiny surface and smooth selvage. You can also choose shiny gold and silver logo.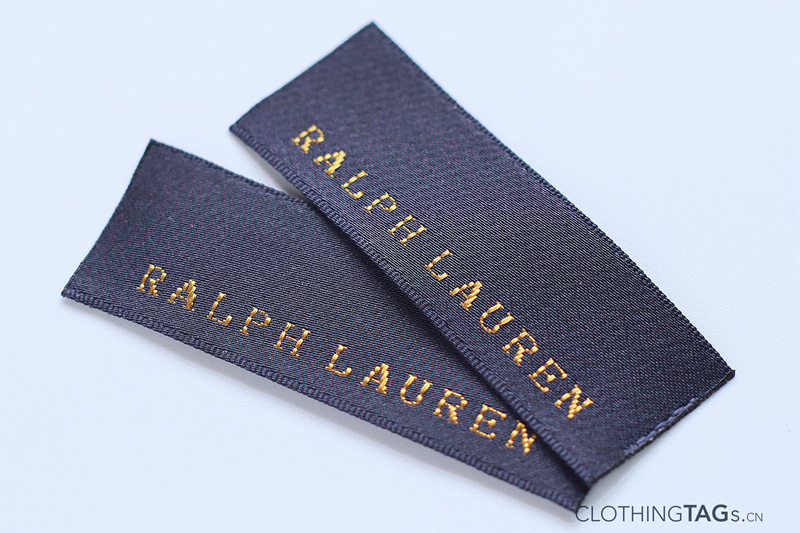 Cotton woven labels are very suitable for handmade items made of pure cotton, they are durable, with comfortable cotton fibers on the surface.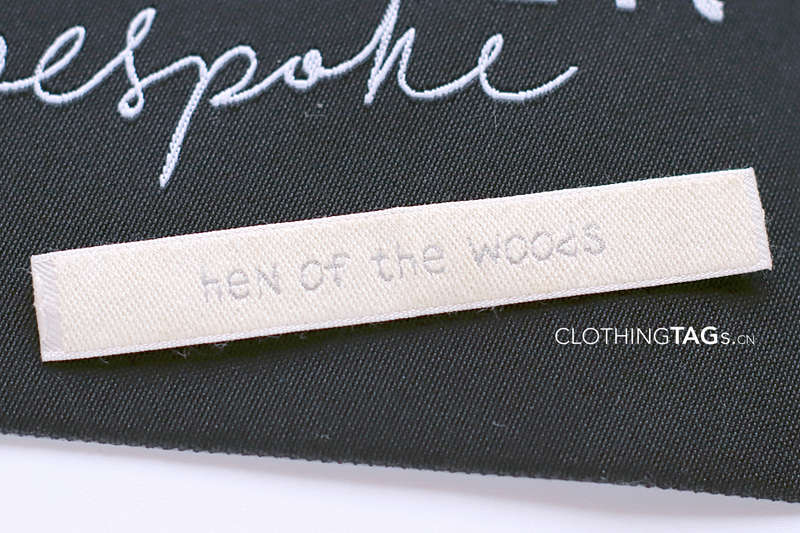 Printed Fabric Labels For Handmade Items
Our printed fabric labels material includes high quality polyester, 100% cotton and tyvek. Soft, comfortable, not irritate your skin. Printed fabric labels can display your brand logo and print care instructions or other details.
Satin printed labels are made of high-quality satin materials with smooth selvage, that is strong and soft, smooth and shiny, and can be printed in full color, or double-sided. You can freely choose the color of the satin and the color of the logo.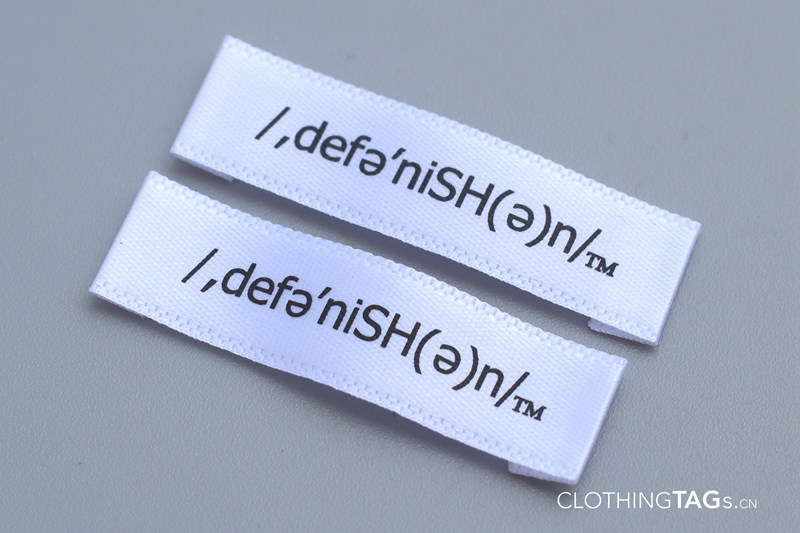 Cotton printed labels are made from 100% Eco-friendly organic cotton and are ideal for quilts, baby clothes, or handmade items of pure cotton. In addition to pure natural beige cotton, you can also choose white and black cotton or twill cotton.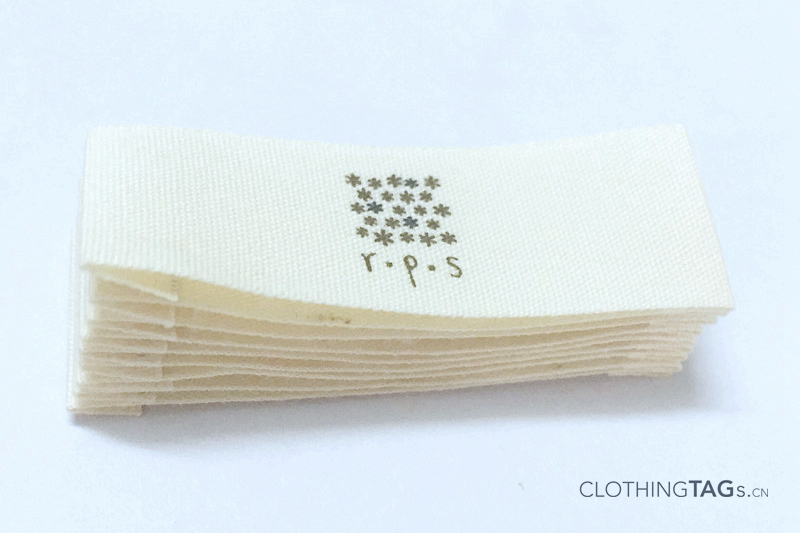 Tyvek labels is a very special labels, it is similar to tissue paper, but is extremely tough and waterproof, and is cheap.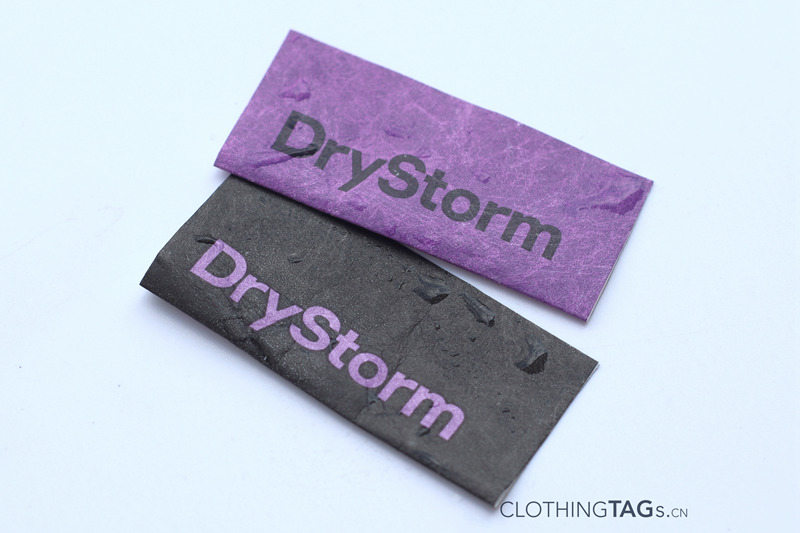 We also offer a wide variety of leather labels for your handmade Items. You can customize any leather material, add holes to sew them. High-grade faux leather (PU leather, suede leather, holographic leather, Jacron), 100% genuine leather (pig leather, cattle leather, crocodile leather), etc.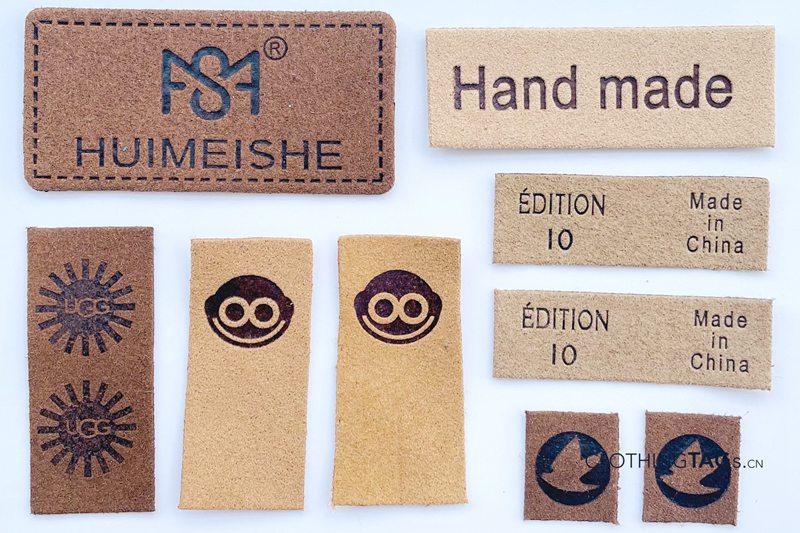 Need to design labels?
If you don't have your own design or logo, don't worry, we provide one-to-one free design. You don't need to download boring templates or software, just send text, colors, or sample images, etc. Leave the rest to us to create unique labels for you.
You can find the right label styles from our Tags catalogue or Gallery, or send us the sample pictures you need. We can design and produce the same material, style and font according to the sample picture.
As a labels manufacturer and supplier, we can consistently manufacture products that meet your requirements.
We have professional pre-sales and after-sales services. If you have any questions, you can contact us via email or WhatsApp, we provide one-to-one professional services. We will provide you with the best suggestions during the customization process, including size, color, material, font, design, etc.
Besides, we custom fabric labels for global brands, including the USA, Australia, Canada, UK, France, South Africa, Saudi Arabia, New Zealand, Ireland, etc.