Custom a personalized hang tags for your jewelry, print your logo, and let your brand jewelry have a unique packaging.
Custom hang tags for jewelry are essential, it is the best packaging to display jewelry, and various delicate paper art can add the finishing touch to jewelry. In addition to the exquisite appearance, it can also display your brand logo, contact information and other information, or use it as a price, gift tags.
Real Custom Jewelry Hang Tags
Necklace or Earrings? Whether you need large, small, folded or vintage, etc. Any size, shape, color, material, and design, we can do it.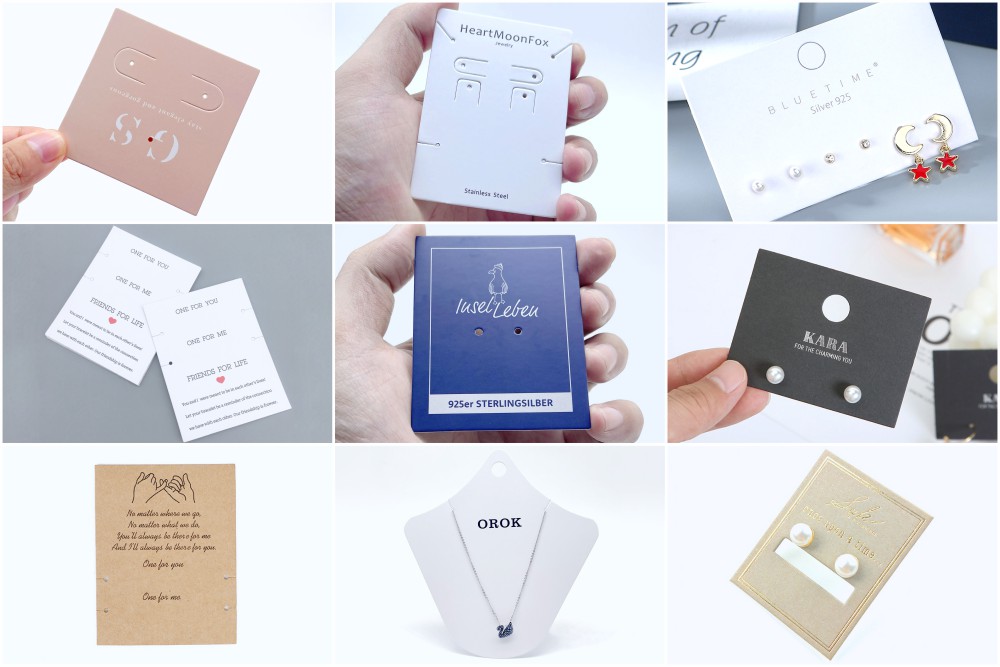 Custom the Best Background for Your High Jewelry
Matte or Glossy? Choose premium paper materials for an elegant background.
Smooth coated paper that can be printed in bright colors. The full color design gives your jewelry a distinct brand color.
Black and white matte card is a very popular luxury backdrop material, elegant and unique to the touch. Print in simple black and white, or print with gold or silver foil to add a sparkling luxury look to your jewelry.
About Jewelry Hang Tags Size And Design
There is no standard size for jewelry hang tags, it needs to be designed according to your jewelry. Designing the right size can make your jewelry stand out.
Round, square or die cut any shape?
We provide professional advice and one-to-one free design, no need to download any boring templates or software. Just send your requirements or sample pictures or jewelry pictures and size, etc. We will make 1:1 design, confirm and perfect the details with you. Let you easily custom design each professional and unique hang tag project.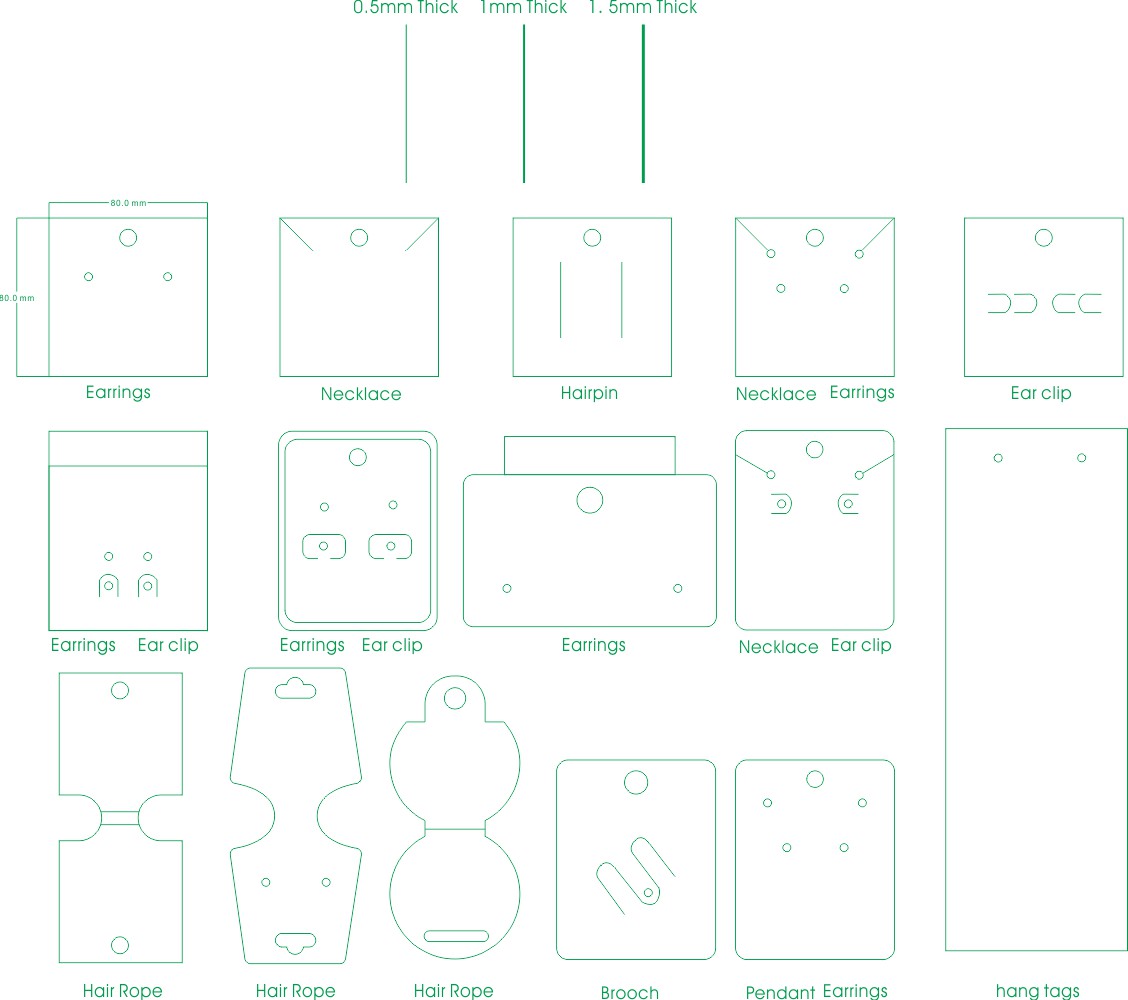 The following are the sizes of jewelry hangtags we have produced before, just for reference.
Ear Studs: 5.5*5.5CM, 5*5CM
Earrings: 8*8CM, 6.3*7.3CM, 5.1*6.4 CM
Necklace: 8*8CM, 6*8CM, 41*9.4CM (plus plastic packaging)
You may not be able to put more brand story on the front, you can print more creative on the back.
As a jewelry tags manufacturer and supplier, we can consistently manufacture products that meet your requirements.
Besides hang tags we also provide metal tags, hang tag string etc for your jewelry.
We have professional pre-sales and after-sales services. If you have any questions, you can contact us via email or WhatsApp, we provide one-to-one professional services. We will provide you with the best suggestions during the customization process, including size, color, material, font, design, etc.
Besides, we custom jewelry tags for global brands, including the USA, Australia, Canada, UK, France, South Africa, Saudi Arabia, New Zealand, Ireland, etc.