Custom the best metal wine bottle labels for your brand.
You can embossed your logo, text, or fill it with any color you want, or customize any shape and size, and choose a shiny or matte surface, etc. Any of your ideas and designs can be realized, we make sure to create the best wine labels for you.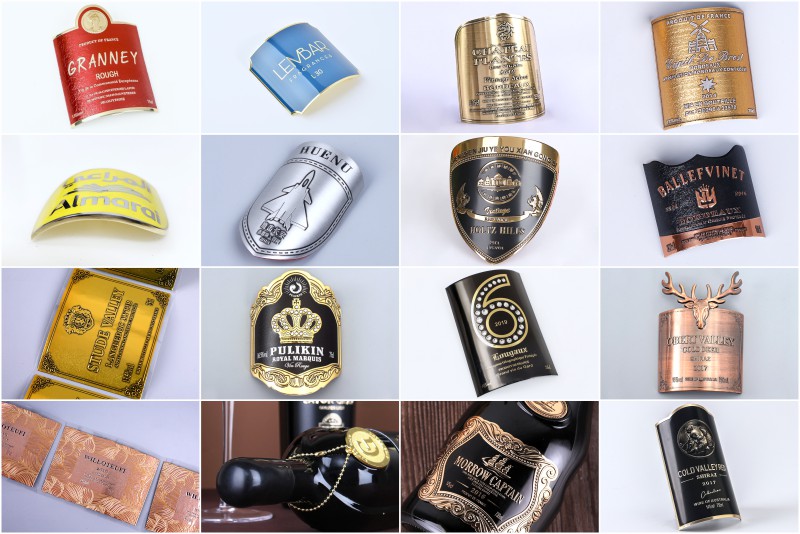 In addition to metal labels, we also provide sticker labels, you can use foil, embossed logo, etc. It can achieve the same texture as a metal wine labels. Or add a neck hang tags to add the finishing touch to your bottle.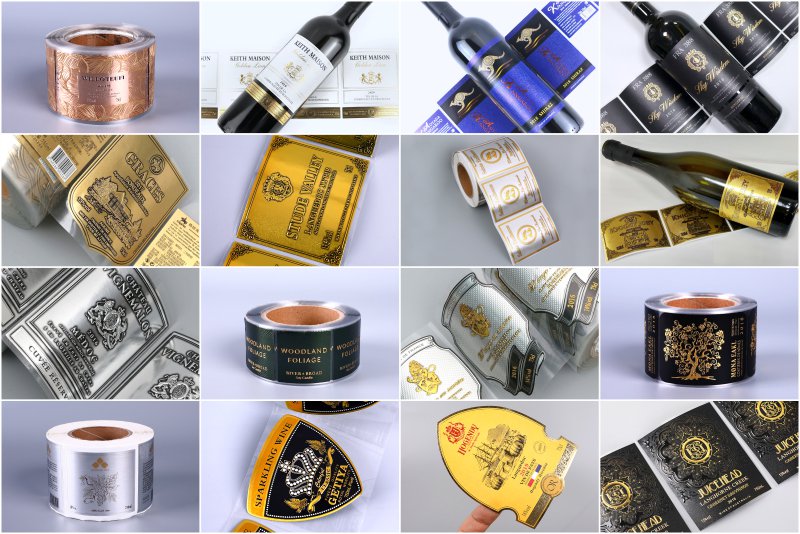 Professional Service
If you want to custom labels for your wine bottles, please contact us by Email or WhatsApp, we provide one-on-one customer service. You can accurately customize the label you want.
If you need a new design, we provide free design service and provide 3D rendering, so that you can see the effect you want more intuitively. We can provide professional advice, including size, material, color, design, etc. (just send us the diameter and picture of the bottle)
We offer low MOQ, and competitive price.
Best Metal Wine Labels
Our metal wine bottle labels will not rust or fade, and use strong 3m adhesive on the back to ensure that they are firm and waterproof and will not fall off, and they will still be brand new after several years of use.
You can also use them for perfume, cosmetics, wine, champagne, cigars, candles and other products. Whether gifting or retailing, we make sure they stand out.
What are Metal Bottle Labels
Metal bottle labels are luxury wine labels. Custom metal wine bottle labels are generally made of aluminum because it is softer, lighter, more durable and less expensive. Aluminum is the most suitable material for metal bottle labels. The thickness of the metal wine label is generally 0.3MM-2.5MM, of course it can be made into other thicknesses.
About Size
There is no standard size for wine bottle labels, you can customize any unique design size, if you don't know the size you need, we can provide suggestions