Custom design high-quality metal tags for your jewelry, you can create metal labels in any material, finish, size, logo, shape and style.
Custom Metal Tags For Jewelry Is A Wise Choice
Jewelry needs to be matched with smooth, bright, and rich color metal tags. Stunning metal finishes can improve the quality of jewelry and promote your brand.
We are a supplier of custom metal jewelry tags, with more than 10 years of production experience and services. You can choose a variety of logo techniques and metal colors for metal tags.
To customize high quality metal jewelry tags, it is important to choose the material of the metal tag. There are many kinds of metal materials to make metal labels. The metal materials we use for jewelry are mainly: alloy, stainless steel, and nickel free filled 14k gold, 925 silver.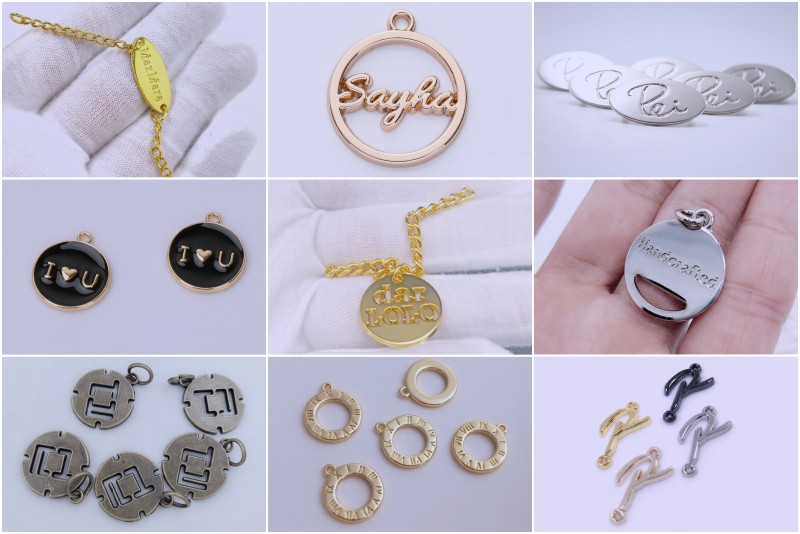 Zinc Alloy Metal Labels
The zinc alloy metal labels has a smooth surface, rich colors and low cost. Because it is easier to electroplate colors than other metal materials, it can electroplate a variety of different colors of metal tags, such as gold, rose gold, silver, brass, gun metal black, etc. In addition to electroplating, you can also choose engrave logo tags, fill any color logo and laser cut flat logo.
From color fasten. Zinc alloy metal tags is preservative, the color will not fade after washing even in salt water, and it will not get rusty.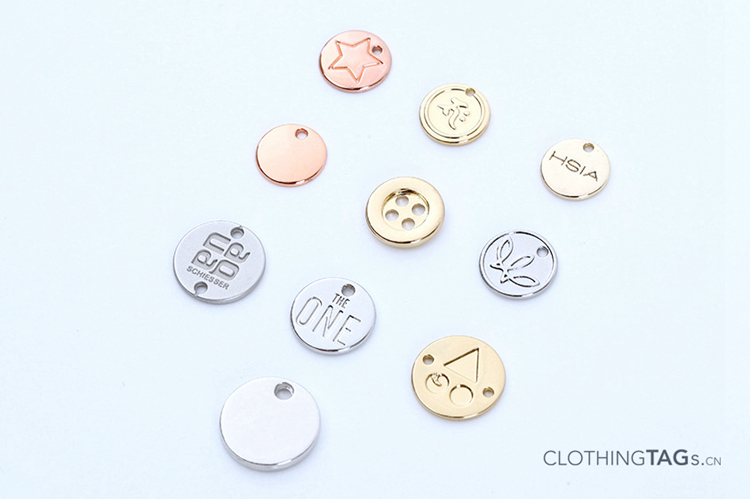 Stainless Steel Metal Tags
Stainless steel metal tags are similar in appearance to zinc alloys and can be plated in many different colors, and are heavier and more expensive.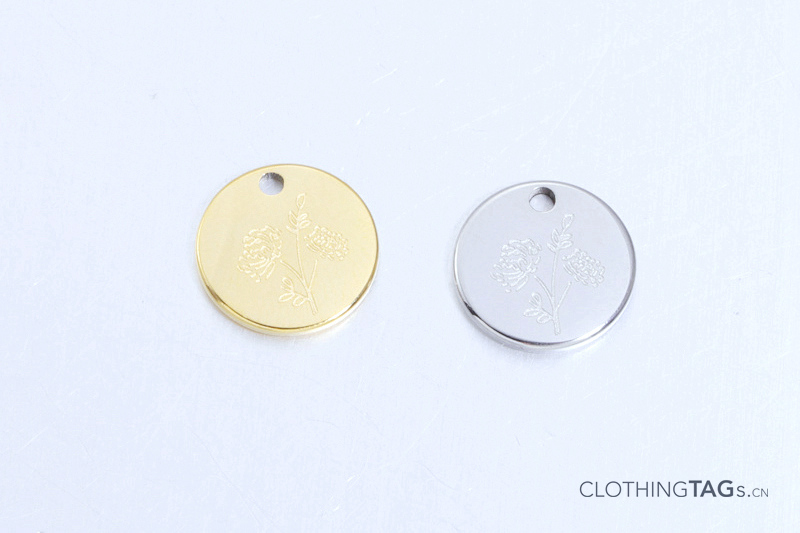 14K Gold Filled Tags
The 14k gold filled tags is covered with 14k gold on the copper surface. Its color and feel are exactly the same as gold. It is a high-grade nickel free metal jewelry tags, which can effectively prevent nickel allergy. The price is the highest, the color retention is long-lasting, and it does not fade.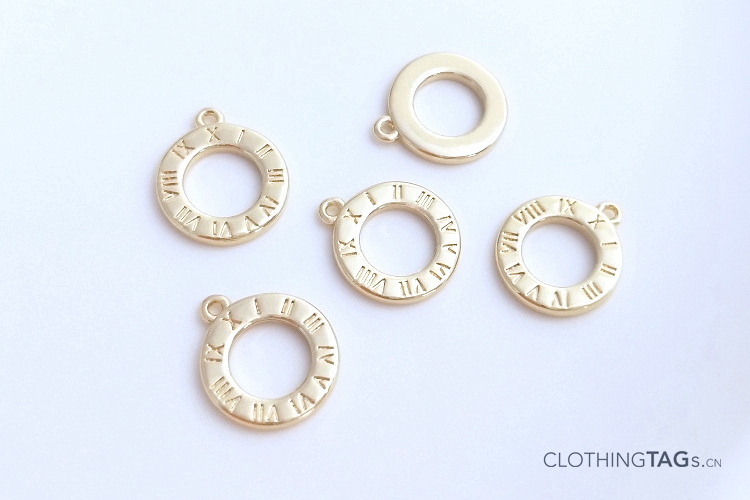 925 Silver Tags
The 925 silver tags is the same as 14k gold, it is a high-grade nickel free metal jewelry tags, with a higher price, long-lasting color retention and no fading.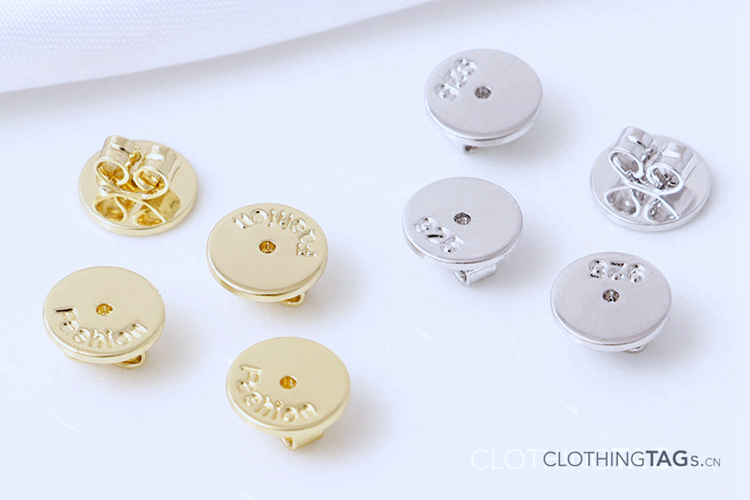 Metal Tags Cost
From production technique: We all know metal labels is created from mold in which the metal liquid is poured and cooled before the metal label shape forms. Therefore, the metal must be easy to melt and clot at certain temperature. The zinc alloy has a low melting point, good fluidity, is easy for welding and shape forming. Stainless steel is harder to make and more expensive. So, the cost of zinc alloy as metal jewelry tags will be relatively low. For start-up companies, they are more popular.
14k gold and 925 silver are precious metal materials, so they are more expensive and suitable for very high-end jewelry or watches.
Incredible Quality And Service
As a metal jewelry tags manufacturer and supplier, we can consistently manufacture products that meet your requirements. Besides, we custom metal jewelry tags for global brands, including the USA, Australia, Canada, UK, France, South Africa, Saudi Arabia, New Zealand, Ireland, etc.
Please send us your custom requirements: size, shape, color, etc. We can provide you with professional advice and free design assistance.
In order to make your design more clear, we will provide a 1:1 3d rendering to confirm and improve the details with you. Make your work stand out.
In addition to metal tags, we can also provide hang tags, hang tags string and more for your jewelry.
We have professional pre-sales and after-sales services. If you have any questions, you can contact us via email or WhatsApp, we provide one-to-one professional services. We will provide you with the best suggestions during the customization process, including size, color, material, font, design, etc.