Holographic sticker, also called laser stickers, is created by using laser hologram-plate making technology and molding replication technology. The main function of holographic is anti-counterfeiting, and the cost is low while the anti-counterfeiting level is high, so that your products can well be protected from the forgers. Many people would use these kinds sticker sheets on important products to protect rights, like on certificates, on books, on credit cards etc.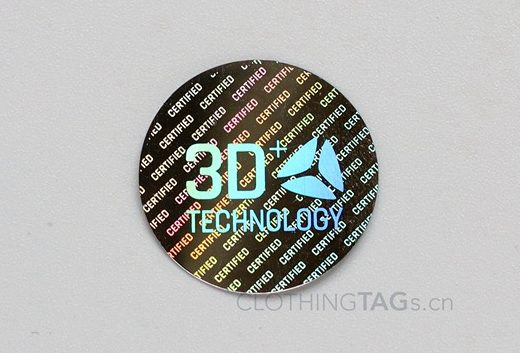 Another feature of holographic stickers is that the colors are always look shiny, dynamic and attractive due to special laser technique, they will show different color in different directions. Compared to normal stickers, holographic stickers will always catch people's eyes at first sight, leading people feeling the authority of your products, and the desire to know more. Also, people will be more likely to trust the products with the holographic stickers.
Holographic sticker are waterproof of course. Shapes are usually die cut into square or round.
The cost is slightly higher than normal paper stickers, but not much. All in all, it is a good option for you to choose at labels industry.