Paper clothing stickers are very common, but usually not waterproof. When sometimes stickers have to meet the rain or water drops but need remaining undestroyed, some special material stickers need to stand out. Are vinyl stickers waterproof? Plastic stickers, material from PET, vinyl, PVC, holographic stickers, etc. are absolutely waterproof. Many people will stick them on outdoor products like cars, umbrellas, outdoor chairs, or sometimes in basin, mops and so on. These stickers are very simple, thin in thickness, color is often clear background, print black or white logo. The custom stickers can be any shape.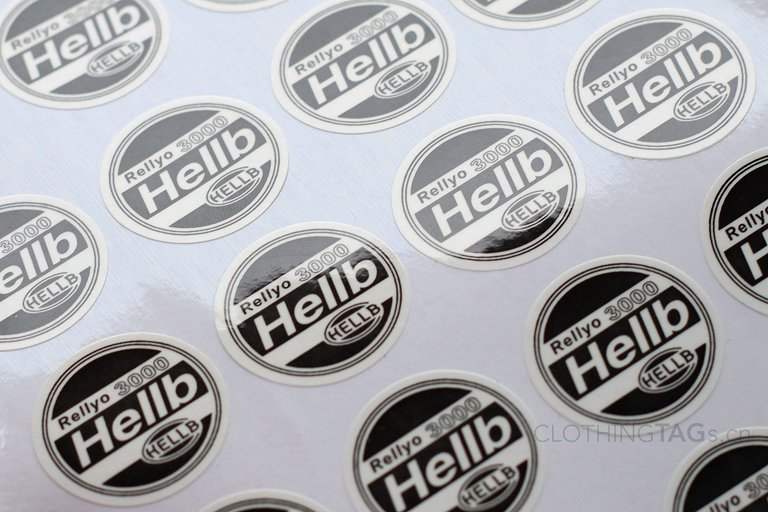 Another waterproof sticker is epoxy sticker, what are epoxy stickers? how are they made?
Firstly, use a normal paper sticker, print information or logo needed, then put the paper sticker into a mold, pour epoxy liquid on it, after cooling down, an epoxy sticker forms. Epoxy papers stickers are very thick(2-3mm), look very attractive with logo inside a "mirror" as the epoxy liquid is clear, accordingly, these stickers price is higher, Most people would use them on more luxury products like on the handle of table tennis paddle, or luxury pool side desks, or mobile phone backside.