"clothingtags.cn" customize heat transfer tagless labels, mainly used in clothing, T-shirts, sweaters, pants, jeans, shoes, backpacks, hats and other products. (can be used on polyester fabrics, cotton fabrics, linen, felt fabrics, etc.)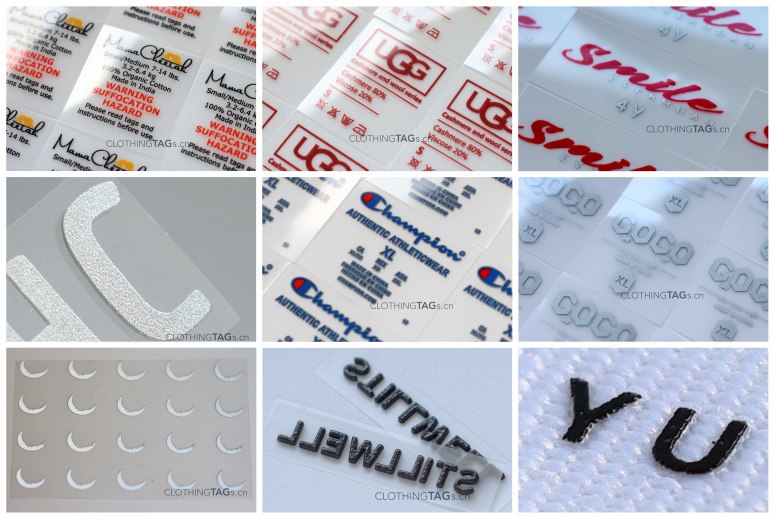 Our heat transfer labels are made of high quality and environmentally friendly materials to ensure the safety and durability of the products. (corrosion resistant, acid and alkali resistant, ultraviolet light resistant), you can wash by hand or machine, color will not fade. The logo is print clearly.
You can customize your label by choosing the technique and color you need. We support a variety of heat transfer label technology including 3d silicone heat transfer label printing, four-color printing, gradients printing, color printing, luminous effects, etc. (You can also provide samples or pictures)
With rich experience, we can provide you with professional advice and design, to create a unique and exquisite heat transfer label for you.
Our heat transfer patches MOQ is small, good for small business.
If any problems due to materials or workmanship, please contact us, we can re-produce the product, or refund the money.
(About heat transfer printing advantages and disadvantages. It is easy to produce, cost is low, can print complex images, widely used in many different industries; but it feels not so soft, and may have cracks after using long time.)