Generally, the most commonly used printed fabric labels are: satin printed labels, printed cotton clothing labels, cotton twill printed labels, rubberized fabric labels, ribbon labels, etc.
Satin
printed labels
Satin printed labels is mainly made of polyester. It is economical and can achieve the best washing effect, will not fade after long-term washing. It is delicate, slippery and comfortable to touch the skin. Satin printed labels are the most common printed clothing labels. Almost any clothing and washing products will use it; it is usually used as a washing instruction mark, and sometimes it is also used as the main label and size label. It is usually middle-folded, sewn on the inside of the garment.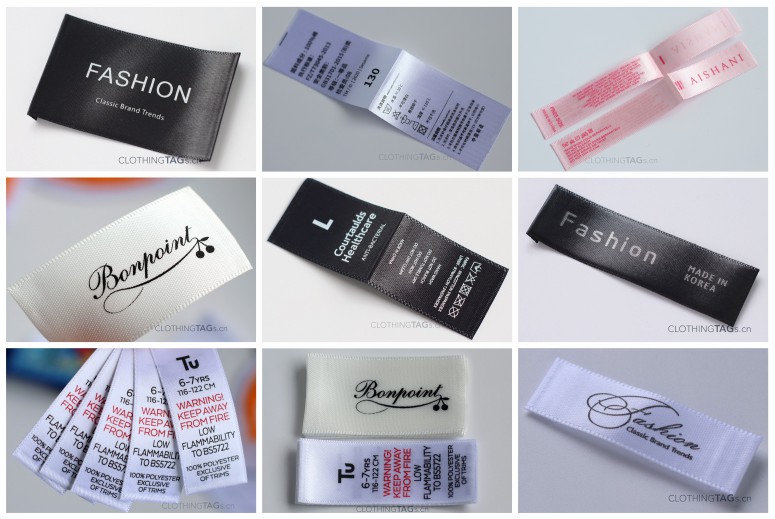 Printed cotton clothing labels
Natural and environmentally friendly, it is the softest and most comfortable printed label; pure printed label has good moisture absorption, alkali resistance, washability and durability. It is best to fold the cotton printed label, otherwise it is easy to have rough edges after cutting. There are textures on the surface of the cotton tape, which are generally divided into twill cotton tape, rib cotton tape, and herringbone tape. In order to match the style of clothing, cotton printed labels are usually used for clothing made of pure cotton, and for baby clothing, very high-end and safe cotton printed labels must be used. Of course, other styles clothing can also use cotton printed labels.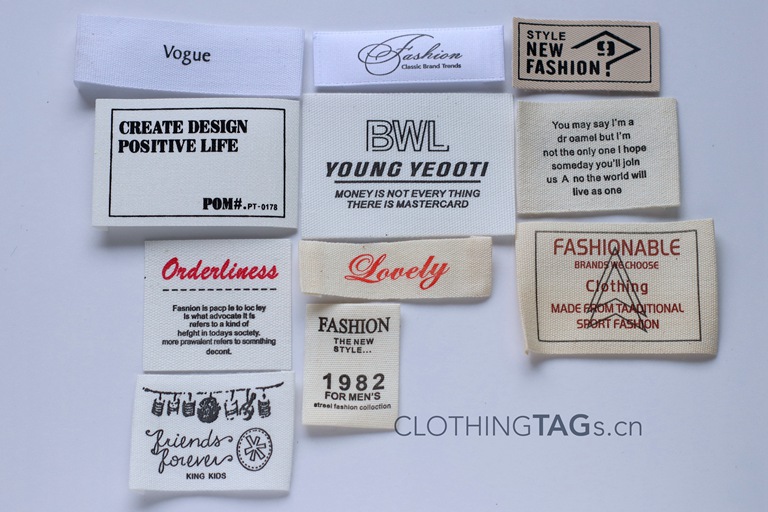 Rubberized fabric labels: is also called plant coated fabric. The surface is very slippery, so the printing effect is the best, but it is not as washable as the satin tape. This type of tape is usually used on clothing that are not often washed, such as coats.
Ribbon labels: Ribbons are used for high-end clothing, such as uniforms. In addition to being suitable for clothing labels, ribbons can also be used as gift packaging and family party decorations. First, you can print the logo on the rolled ribbon, and then cut it to the required length.
In addition to the above printed label materials, there are other materials: such as nylon labels, Dubai paper labels, hand-tear tape, non-woven washable label, blended fabric labels, PVC tape, tracing paper. These different materials can meet the special needs of customers and can adapt to different clothing styles.
We should consider some aspects when choosing the material for printed fabric labels.
The material must not be allergic to human skin, and it should be comfortable to touch the skin.
The printing should be clear.
It can be washed without fading.