We custom engraved round metal tags with any logo, text, size, material, and color. Stainless steel, anodized aluminum, brass, or zinc alloy.
Order the Best Round Metal Tags
Contact us by Email or WhatsApp, we provide one-on-one customer service. Just tell us the material, size, or application you need, and we will quickly quote.
We can precisely engraved the round metal tags you need. Whether it is a logo, barcode, sequence number, serial number, etc., we will ensure that it is clear and will never fade.
We have professional designers who can create detailed digital samples and 3d rendering of round metal tags for you for free, and confirm and improve the details with you.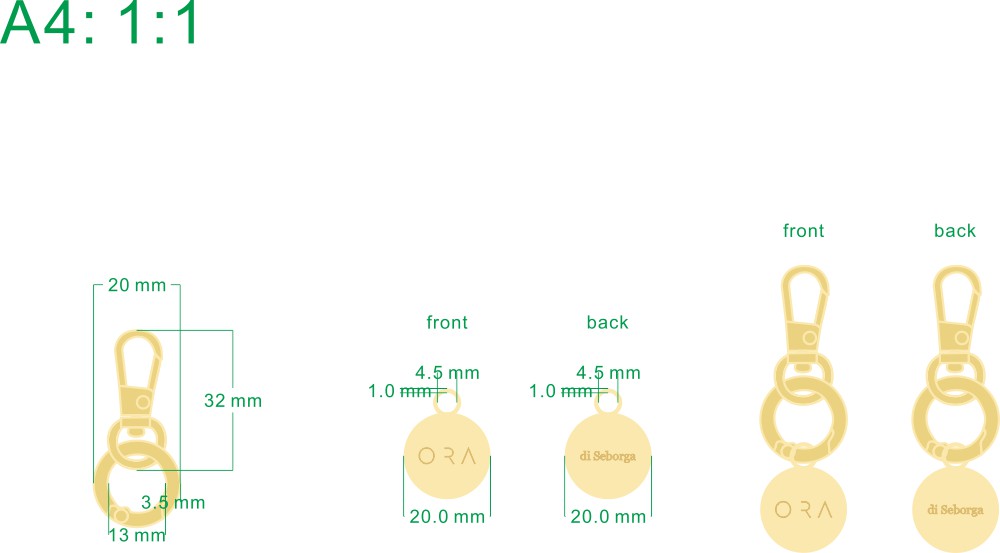 All Types of Round Metal Tags
For clothing, jewelry, pet tags, key tags, or for outdoor, decorative and industrial purposes.
Blank circular labels for optional holes
Carve what you want
Custom the color you want
smooth or matte
make any size and shape
Tell us your application, we will provide professional advice to make sure to create the best round tags for you.
Material Description:
Zinc alloy tags can be electroplating different colors: gold, silver, rose gold, black, etc. You can choose matte and gloss, which is more decorative. It is very suitable for delicate products, such as clothing, jewelry, key tags, etc.
Stainless steel tags can be divided into two types: matt and bright. Stainless steel has a very slow oxidation rate, high hardness, and long service life. It is very suitable for harsh environments, such as industrial facilities or outdoor use. The disadvantage is that it is slightly more expensive than other materials.
Anodized aluminum tags is light in weight, anti-oxidation, neat in appearance, easy to install, and the aluminum alloy has a strong coloring ability, durable and not easy to fade, and the cost is low. It is very suitable for use in corrosion-resistant environments, such as industry, equipment, etc. The disadvantage is that the aluminum alloy material has low hardness and is easy to deform.
Brass tags very suitable for interior decoration use, such as furniture, doors, etc.
We use the highest quality metals available in a wide variety of metals and finishes. There is almost no limit to what we can do.